A green sanctuary right outside of Philadelphia
The History
Tyler Arboretum
is a non-profit public garden in Delaware County, Pennsylvania serving the Greater Philadelphia area, and it is one of the oldest arboreta in the northeastern United States, Tyler Arboretum encompasses 650 acres of renowned plant collections, heritage and champion trees, historic buildings and 17 miles of hiking trails through natural forests, woodlands, wetlands and meadows. 
In 1681, Thomas Minshall, an English Quaker, purchased property in Pennsylvania from William Penn that contained the site now occupied by Tyler Arboretum. Between 1681 and 1944, the property was owned by eight generations of the same family (Minshall, Painter, and Tyler). Until 1944, the property was a working farm and served as a summer residence for the Tyler family.
Tyler Arboretum began as the private collection of two brothers, Jacob and Minshall Painter. The brothers were fascinated by the popular 19th century study of natural history, and they curated large collections of plants rocks, and other specimens. In 1825, the brothers allocated some of their vast property to systematically plant more than 1,000 varieties of trees and shrubs.
In 1944, Laura Tyler, a direct descendant of Thomas Minshall, left the property to a newly established board of Trustees that had been established to oversee the land as an arboretum. Dr. John Casper Wister, Tyler Arboretum's first director, was considered by many to be one of the great American horticultural figures of the 20th century. Dr. Wistar set out to build upon the Painter brothers' legacy and created comprehensive collections representing conifers, magnolias, lilacs, hollies, narcissus, peonies and rhododendrons.
What to See
Make sure to see the amazing storybook houses, treehouses, pond, meadows, butterfly house, and more.
Tyler hosts various seasonal events throughout the year such as the Maple Sugaring and Pancake Breakfast in February, the Arbor Day Plant Sale in May and the Pumpkin Days Celebration in October. 
Insider Tips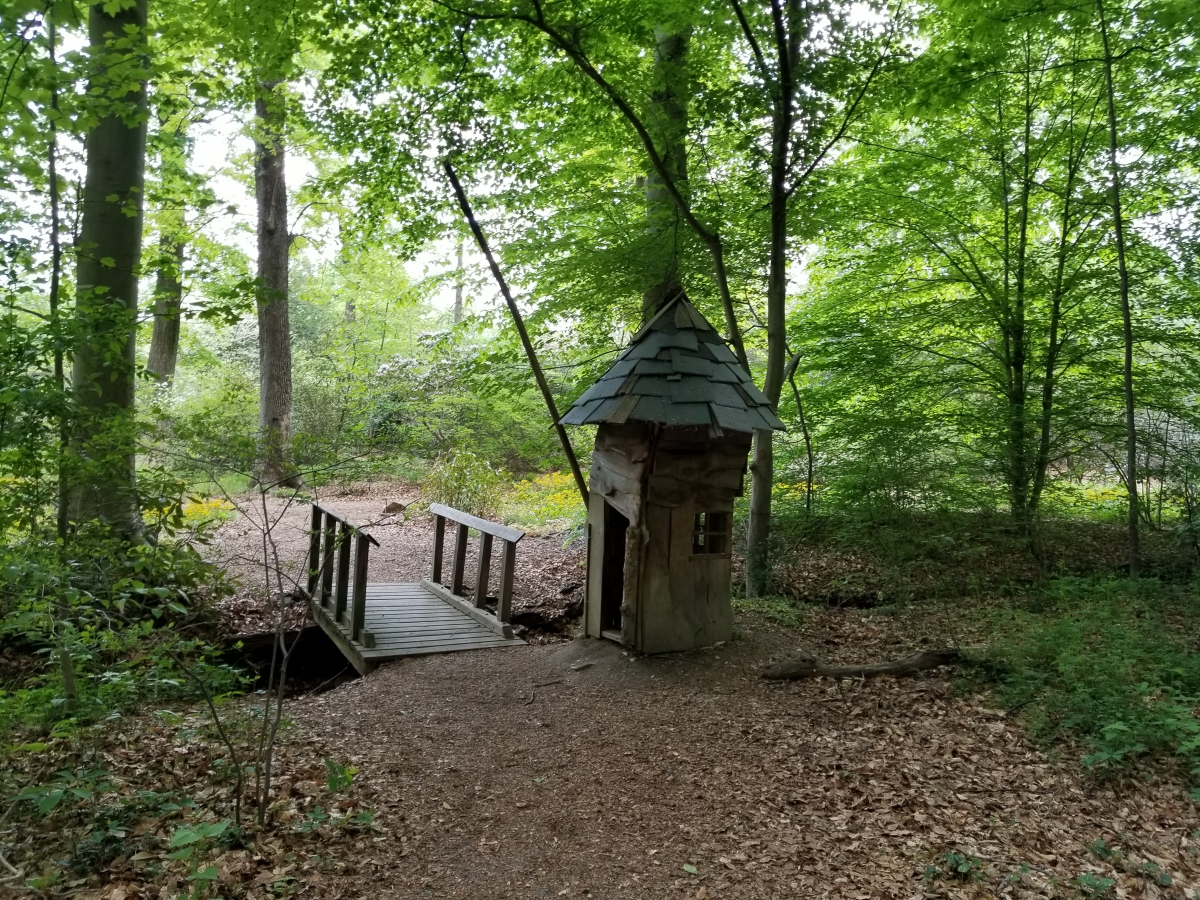 In addition to Tyler Arboretum, Philadelphia is considered
America's Garden Capital
 with many nearby gardens for visitors and locals alike to explore.
Admission Price
Tyler Members: FREE 
Non-members:
Adults (18-64): $15.00
Seniors (65+): $13.00
Youth (3-17): $9.00
Military and students with valid ID: $9.00
Children age 2 and under: Free
Hours
November – February
Mondays to Fridays: 9:00AM - 4:00PM
Saturdays & Sundays: 9:00AM - 5:00 PM
March – October
Mondays to Fridays: 9:00AM - 5:00PM
Saturdays & Sundays: 9:00AM - 6:00PM
Closed on Thanksgiving Day, December 24 and 25. 
How to Get There
Tyler Arboretum is easily accessible, and it is about 26 miles from the
National Constitution Center
, where all of our tours begin and end.  Guests of
The Constitutional Walking Tour
can travel by car via 1-95 and and Route 476 which is roughly a 40 minute trip from the National Constitution Center, depending on the day and time.  Unfortunately, Tyler Arboretum is not served by regional buses or trains. 
Additional Information
Tyler Arboretum
515 Painter Road
Media, PA 19063
610.566.9134