Related Posts

The Philadelphia Museum of Art maintains a world renowned collection in a landmark building perched high atop the Benjamin Franklin Parkway.  The Art Museum is also well known as the home of the world famous Rocky Steps and Rocky Statue that sits at the base of the Rocky Steps. 
The Art Museum offers great programming for everyone including kids and families.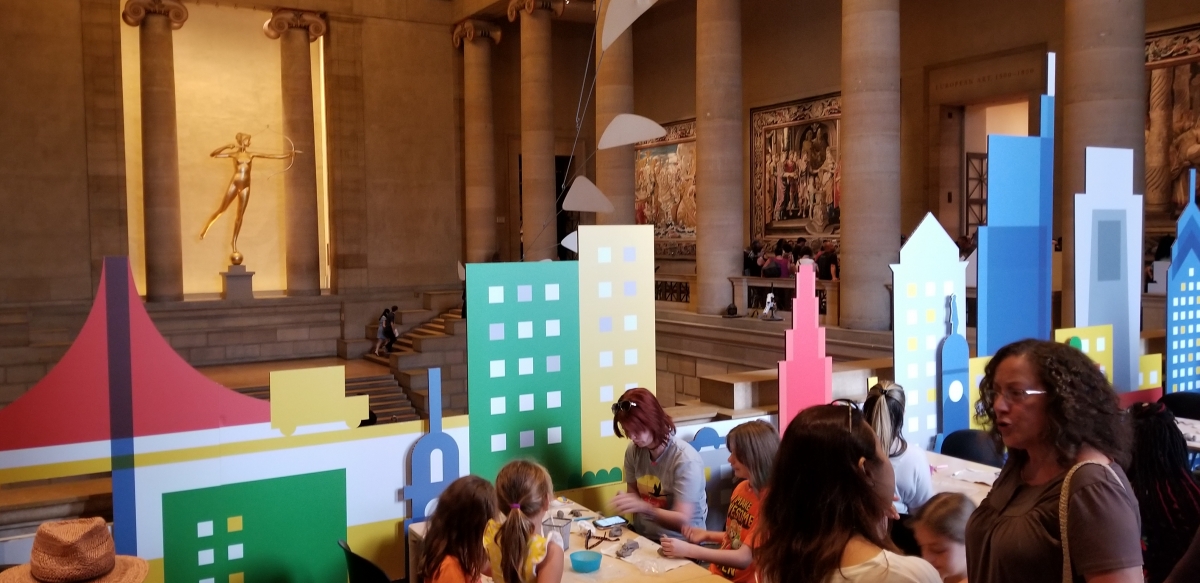 Acording to the Art Museum, "We bring the arts to life, inspiring visitors—through scholarly study and creative play—to discover the spirit of imagination that lies in everyone. We connect people with the arts in rich and varied ways, making the experience of the Museum surprising, lively, and always memorable. We are committed to inviting visitors to see the world—and themselves—anew through the beauty and expressive power of the arts."
One of the fan favorites is the Arms & Armor collection.
In addition to the main building, the Art Museum also has the Perelman Building located directed across the street on Pennsylvania Avenue.
Insider Information
Pay What You Wish Admission is a cool feature that is offered on the following days:
First Sunday of the month 10:00AM–5:00PM and every Wednesday evening from 5:00PM–8:45PM
According to the Art Museum, "What does Pay What You Wish mean?" Answer: "We suggest you start at a penny but support us with whatever amount you wish."
Additional Information
Philadelphia Museum of Art
2600 Benjamin Franklin Parkway
Philadelphia, PA 19130
215.763.8100