Related Posts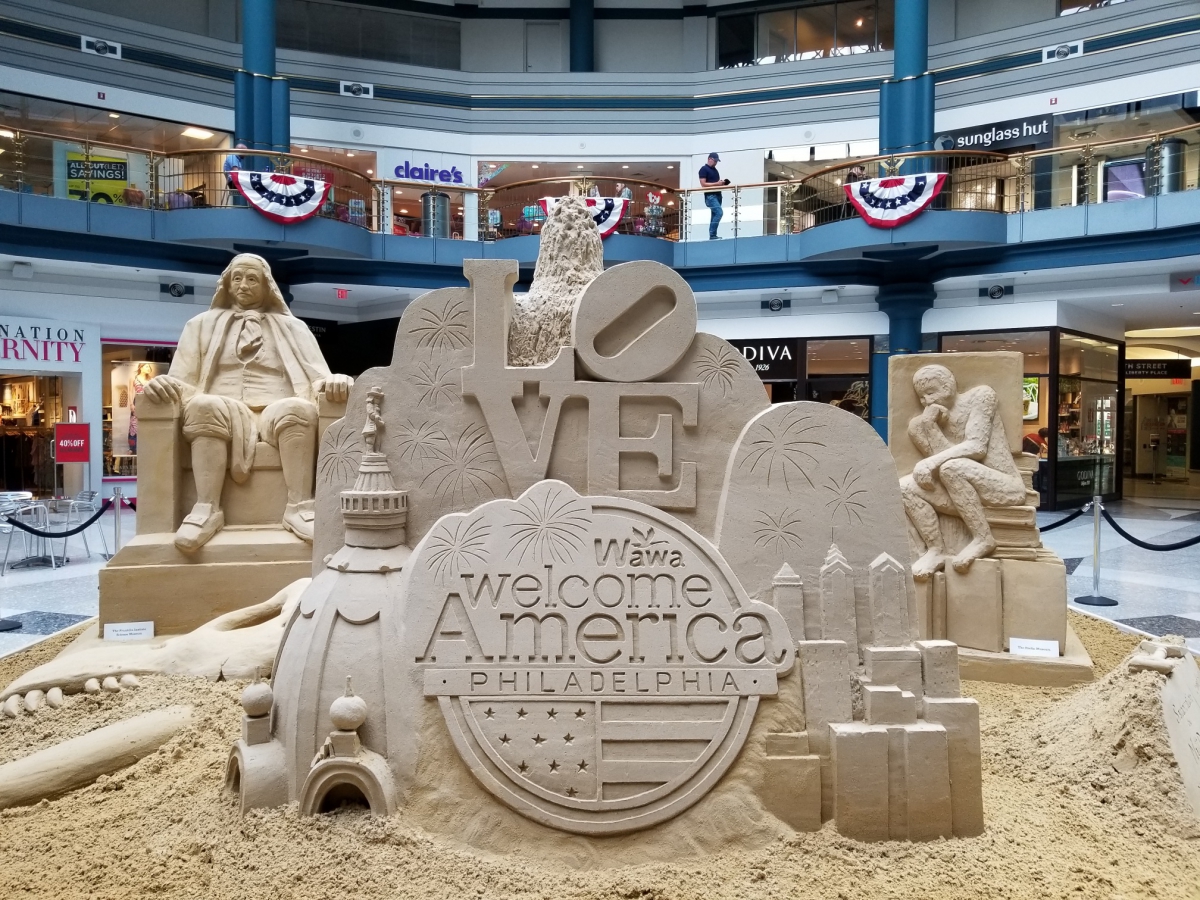 From June 29, 2019 to July 4, 2019, the citywide festival is jam packed with multiple fireworks displays, free concerts, free museum days, community events, free outdoor movie screenings, block parties and more! Celebrate the Fourth of July in Philadelphia - Where Every Day is Independence Day!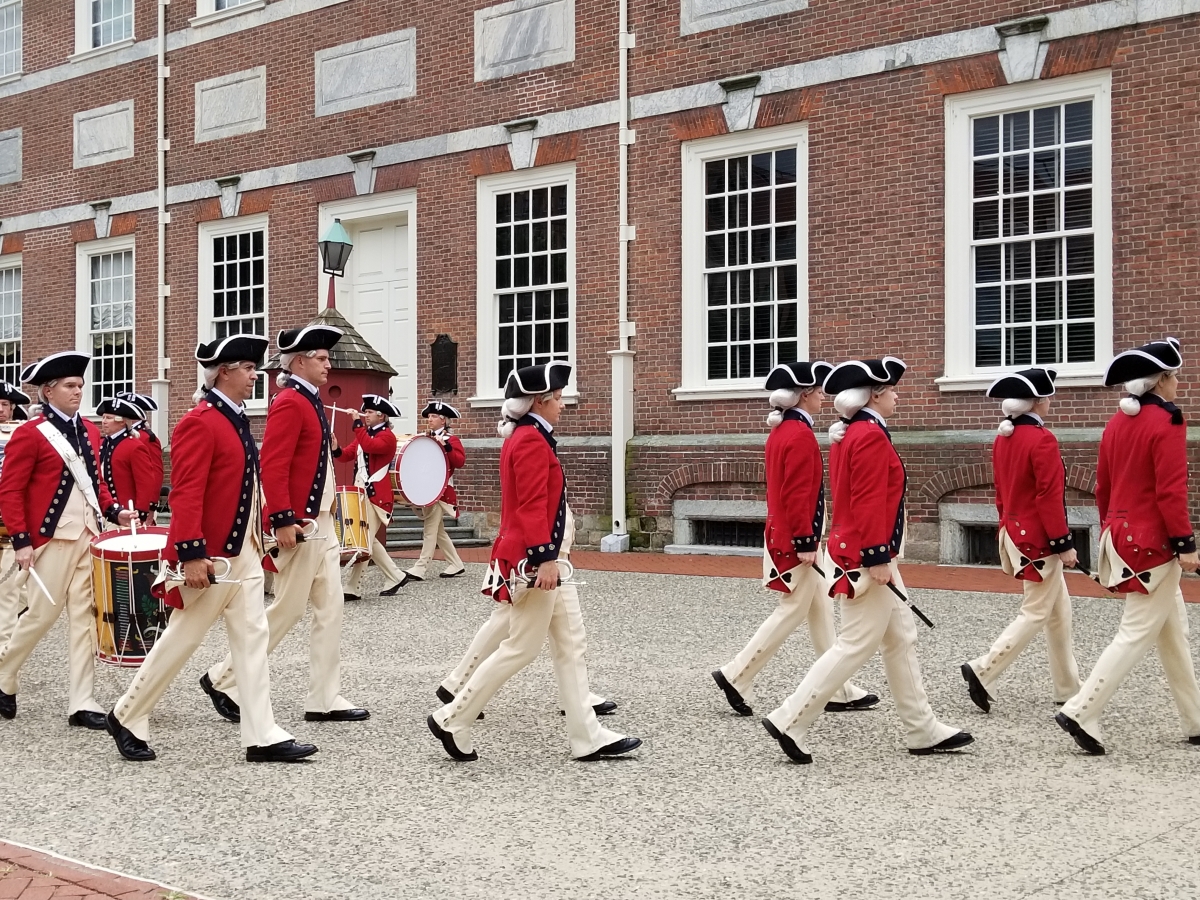 Every year, the grand finale is a massive outdoor concert on the
steps of the Philadelphia Museum of Art
featuring huge stars and this year is no exception. That's right, there is a massive concert adjacent to the
Rocky Steps and Rocky Statue
. This year's Philly Fourth of July concert features 
Jennifer Hudson
,
Meghan Trainor
, and the
Philly POPS
and will be capped off with the spectacular fireworks on the Benjamin Franklin Parkway.  The Philadelphia July 4th concert is among the largest free concerts in the country and the fireworks never disapoint!
Visiting Independence Hall - America's Birthplace
Open daily 9AM to 7PM; open until 8PM on July 1, 2 and 4 (no tickets required after 5PM)
Visiting the Liberty Bell - the Quintessential Icon of American Freedom
Beyond the big concert, there are many other great events scheduled to take place, including:
Wawa Hoagie Day
Tuesday, July 2 at 12PM
Independence Mall & National Constitution Center Lawn 
Celebrate the 27th Annnual
Wawa Hoagie Day
honoring our troops. Enjoy a 7-ton hoagie salute, free Wawa hoagies, a performance by the USO Show Troupe and hoagie building competition between police and firefighters.  If you miss this event, but still want to taste a Philly original, make sure to visit your local Wawa for Hoagie Fest which runs from now through August 5, 2018. To find your nearest Wawa,
click here
.
FIREWORKS Presented by Comcast NBCUniversal and Pyrotecnico:
U.S. Army Band "Pershing's Own" Concert & Waterfront Fireworks 
Saturday, June 29 at 8PM (Fireworks start at 9:30PM)
Penn's Landing
U.S. Army Field Band Concert & Waterfront Fireworks
Monday, July 1 at 8PM(Fireworks start at 9:30PM)
Penn's Landing
Wawa Welcome America Concert & Fireworks over the Benjamin Franklin Parkway
Thursday, July 4 at 7PM (Fireworks start at 9:30PM)
Benjamin Franklin Parkway at the Philadelphia Museum of Art
Parties and Celebrations:
Philadelphia's Historic District Block Party celebrating at Independence Mall 
Sunday, June 30 at Noon to 7PM
Independence Mall
Rocky Steps - Philadelphia Museum of Art
June 30 at 5:30PM
Kimmel Center's Great American Party on the Plaza
Tuesday, July 2, at 5PM
The Kimmel Center
8th America's Birthday Party with Betsy Ross and Termini Brothers Bakery
Thursday, July 4 at 9AM
Independence Visitor Center
Celebration of Freedom Ceremony at Independence Hall 
Thursday, July 4 at 10AM
Independence Mall
Salute to America Independence Day Parade presented by the Philadelphia International Airport
Thursday, July 4 at 11AM
Independence Mall
Party on the Parkway
Thursday July 4 at Noon
Benjamin Franklin Parkway at the Philadelphia Museum of Art
Children's Naturalization Ceremony at the Betsy Ross House 
Thursday, July 4 at 1:30PM
The Betsy Ross House
Tours, Tributes & Concerts:
The Constitutional Walking Tour of Philadelphia
Daily:
Monday-Saturday: 10AM, 12PM, and 2PM
Sunday: 11AM, 1PM, and 3PM
National Constitution Center, 525 Arch Street
Spirits of '76 Ghost Tour of Philadelphia
Daily:
Sunday-Wednesday: 7:30PM
Thursday-Saturday: 7:30PM and 9:30PM
Independence Park - 4th & Chestnut Streets (in front of former Cosi Restaurant)
U.S. Army Band "Pershing's Own" Concert & Waterfront Fireworks
Saturday, June 29 at 8PM
Penn's Landing
Gospel on Independence
Sunday, June 30 at 7PM
Independence Mall
U.S. Army Field Band Concert & Waterfront Fireworks
Monday, July 1 at 8PM
Penn's Landing
Wawa Welcome America Concert & Fireworks over the Benjamin Franklin Parkway
Thursday, July 4 at 7PM 
Benjamin Franklin Parkway at the Philadelphia Museum of Art
Additional Information: