Related Posts
On April 28, 2020, the U.S. Navy Flight Demonstration Squadron, the Blue Angels, and the U.S. Air Demonstration Squadron, the Thunderbirds, honored frontline COVID-19 first responders and essential workers with awe-inspiring formation flights over Philadelphia, New Jersey and New York. Below is a great shot of the Blue Angels above the Center City Philadelphia skyline.
On April 28, 2020, the flyover lasted for about 30 minutes from 1:45PM-2:15PM. Following is a summary:
The flight plan originated at the Joint McGuire Dix Base at 1:45PM and headed for the Trenton, New Jersey area.
The flight path then ran parallel to the New Jersey Turnpike into Burlington County, New Jersey before flying parelle to the Ben Franklin Bridge and crossing the Delaware River into Philadelphia.
The flyover entered into Philadelphia airspace around 1:55PM, and the pilots flew over near some of Philadelphia's most iconic landmarks such as the Liberty Bell and Independence Hall.
The flight path crossed into the immediate area just west of Philly near the Main Line before circling back and departing Pennsylvania near Deptford Township, New Jersey and over the Wilmington, Delaware area at 2:15PM.
During the flyover, there was air-to-air refueling en route to avoid for any stops and reduce potential exposure to the COVID-19 virus.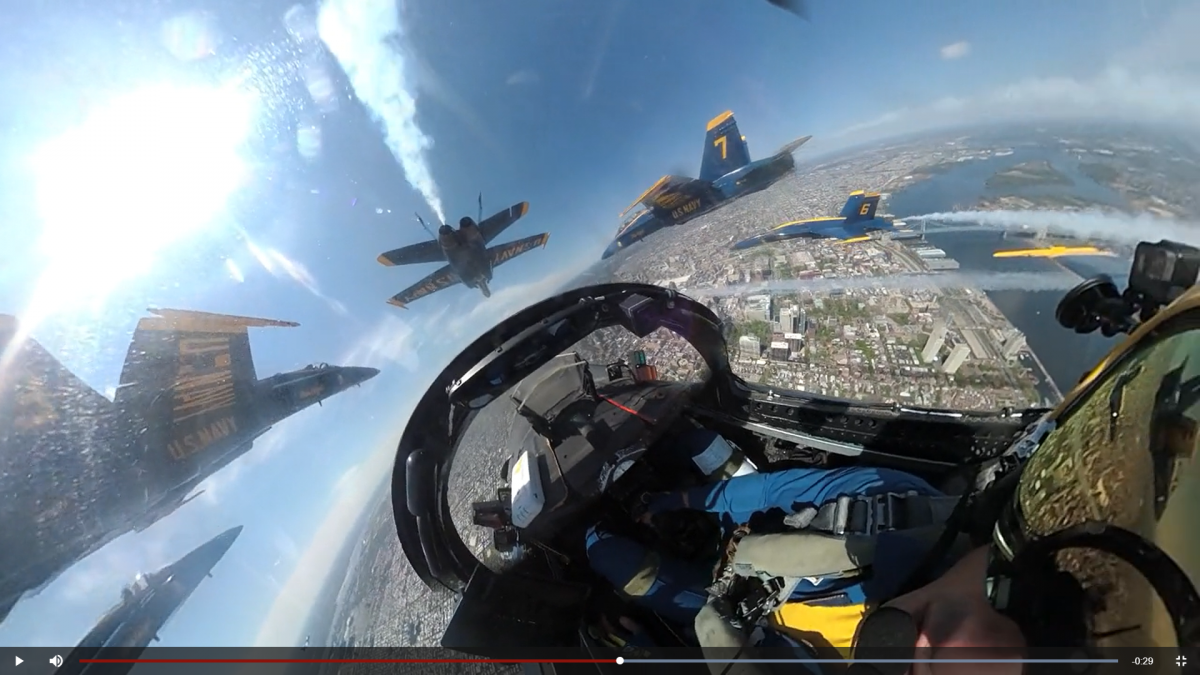 Below is the Flight Path for the April 28, 2020 flyover of Trenton and Philadelphia.
To see additional great video footage captured in-flight by Petty Officer 2nd Class Cody Hendrix of the United States Navy Flight Demonstration Squadron on April 28, 2020, please click here.
According to a Joint Announcement from the U.S. Navy and U.S. Air Force, "We're excited to fly over cities across America as our way of saying thanks to the healthcare workers, first responders, and all the people who selflessly run into the breach working to keep America strong," said Gen. Dave Goldfein, Chief of Staff of the Air Force, and Adm. Michael Gilday, Chief of Naval Operations. "This is also our way of showing that we are all in this together and that America's spirit will prevail."
According to the Joint Announcement, "While America Strong will showcase Department of Defense support to healthcare workers, first responders, military, essential employees, and aims to unite all Americans in the fight against COVID-19, it also fulfills critical training requirements for both teams. Pilots must execute a minimum number of flight hours to maintain proficiency. These flyovers will incur no additional cost to taxpayers."