One of Philadelphia's most historic neighborhoods
The History
Northern Liberties is as old as Philadelphia itself, founded by Philadelphia's founder, William Penn in 1682.  Northern Liberties was the land located north of the original 1682 boundary of Philadelphia and early purchasers of land in Philadelphia would also be granted a lot in Northern Liberties.  In the 17th and 18th centuries many creeks flowed through Northern Liberties toward the Delaware River including the Cohoquinoque Creek, a tributary named by the Lenni-Lanape who once inhabited the land.  These creeks and the Delaware River itself made Northern Liberties an attractive location for early American industries.  The creeks would be used as power sources for a number of mills used for grain, corn and textile making.  As Philadelphia grew into the largest city in America, its neighbor to the North also grew and flourished.
By the time the United States Constitution was signed in 1787, Northern Liberties was amongst the most populous cities in the United States.  In 1790, America took its first census and it was determined that Northern Liberties was the 6th most populous city in the entire country.  The many people living in Northern Liberties were attracted by the abundance of jobs.  Philadelphia had come to be known as the "workshop of the world" in the 19th century due to massive size of its industrial economy and many of Philadelphia's 19th century factories were located in Northern Liberties.  There is seemingly no end to wide variety of products that was produced in Northern Liberty; tools, furniture, locomotives, ships, toys, beer, and textiles are just a few examples.  In 1854 Northern Liberties officially became a part of Philadelphia with the passage of the Act of Consolidation that incorporated over 20 formerly independent cities into present day Philadelphia.
Over the course of the 20th century, many of these large industrial companies moved operations elsewhere or shuttered all together.  The large factories they once occupied fell into disrepair and blighted the neighborhood as many residents moved out of the area.  Due to the cheap price of properties in the area, Northern Liberties began to attract a community of artist in the 1980s.  A thriving artistic community began to revitalize the area and brought renewed vitality and interest to the neighborhood.  As Philadelphia's downtown population exploded in the 1990s and 2000s, those who could not afford to live in Center City began to look to Northern Liberties.  Today Northern Liberties is one of the most vibrant and interesting neighborhoods in Philadelphia.
What to See
When exploring Northern Liberties you'll notice the stark disparity of the architectural landscape.  Many of Northern Liberties' buildings date back to before the Civil War, but a seemingly equal number of them have been built in just the past decade. Likewise, when deciding what to do in Northern Liberties you have two options; explore Northern Liberties' fascinating past or experience its fascinating present.  
If it's history you're after, head to corner of 7th Street and Spring Garden Street.  There you'll find the former
residence of Edgar Allan Poe
, who penned some of his best works in Philadelphia.  Poe lived in Philadelphia within various residences for the better part of 6 years and for about a year within the house on 7th street.  The Edgar Allan Poe house is a National Historic Site and is free to public.  If you are interested in learning more about Edgar Allan Poe, you should take our evening tour,
the Spirits of '76 Ghost Tour!
 On the Spirits of '76 Ghost Tour we'll tell you about Poe's life in Philadelphia and share with you one of his most terrifying tales.
Around the corner from the Edgar Allan Poe house you can find another building of historical interest, the
German Society of Pennsylvania
.  The oldest German-culture organization in the United States, the German Society of Pennsylvania was founded in 1764.  Originally the society was founded as mutual aid society that provided aid to newly arriving German immigrants, the society today promotes German cultural heritage and German history within the Philadelphia area which dates back prior to the American Revolution.  The structure that stands on Spring Garden Street today was constructed in 1888 and contains the largest German-language library in the world outside of Germany.
Once you've explored Northern Liberties' past, you can check out the exciting nightlife in Northern Liberties.  Today Northern Liberties is one of the most exciting neighborhoods in Philadelphia to enjoy a night out.  Unique nightlife options include a former 50's styled diner named
Silk City
that was reborn as bar complete with a large outdoor garden.  You can also enjoy a night out at
North Bowl
, a former mechanics garage that was transformed into an enormous complex complete with two floors of bowling lanes, an arcade, and multiple bars serving up drinks and great food.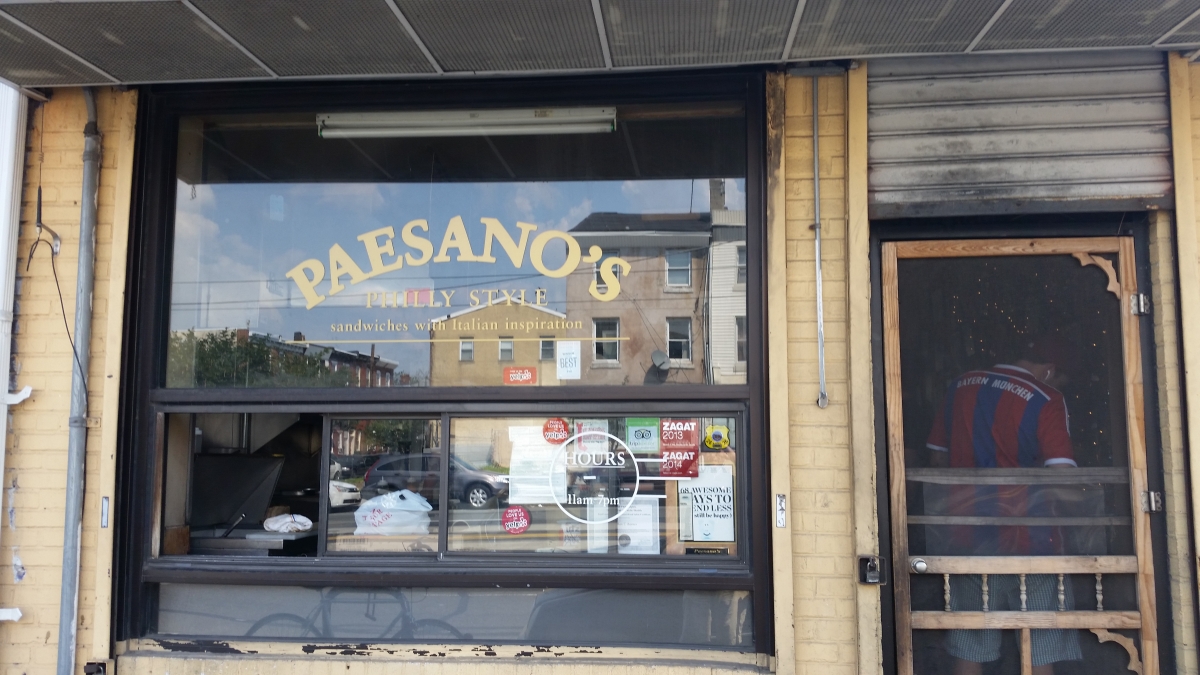 Northern Liberties is also home to some of Philadelphia's most talked about restaurants and many of the pubs and taverns in the area are also known for the great food.  To some however, the best place to get a bite to eat in Northern Liberties is a nondescript sandwich shop called
Paesano's.
 Their sandwiches have won all sorts of accolades from being named the "best sandwich shop in Philadelphia by Philadelphia Magazine to being called one of the best dishes under $10 in America by
Bon Appetit Magazine
.  Chef Peter McAndrews even defeated Food Network Chef Bobby Flay in a competition centered around Paesano's namesake dish, a beef brisket sandwich.
Insider Tips
One way to see both the past and present of Northern Liberties is to head to the
Piazza at Schmidt's
.  The Piazza is a mixed used complex that makes use of some of the former buildings of the massive Schmidt's Brewing Complex that once produced millions of barrels of beer for over a century into the 1980s.  Today the former factory and warehouse buildings have been converted into office and residential uses and new structures were built around them to create a central plaza or "piazza."  The central piazza is open to the public and is a great place to watch live sporting events on a giant outdoor screen that will also sometimes host free movie screenings.  The central piazza is also surrounded by a number of great bars and dining establishments.  
How to Get There
Northern Liberties is located very close to Old City and the historic sites such as Independence Hall.  Guests of
The Constitutional Walking Tour
can easily walk just a few blocks north of the
National Constitution Center
where our tours begin and end to reach Northern Liberties.  Northern Liberties is also easily accessible by public transit, visitors should take the Market Frankford Line and get off at
Girard Station
.  Northern Liberties is also serviced by the historic
#15 Trolley Line
along Girard Avenue.  Street Parking can be hard to find Northern Liberties, although there is a large parking garage located next to the Piazza at Schmidt's.
Hours
Varies by business
Additional Information
532 North 7th St
Philadelphia, PA 19123
215.597.8780
611 Spring Garden St
Philadelphia, PA 19123
215.627.2332
152 West Girard Avenue
Philadelphia, PA 19123
267.886.9556
1001 North 2nd St
Philadelphia, PA 19123
215.825.7552