Related Posts
As we step back in time and walk in the Founding Fathers' footsteps along The Constitutional Walking Tour of Philadelphia, you will see that Philly is undergoing a construction boom, in the Old City area as well as throughout Center City. If you want to treat your kids to a great reward following a day of touring historic sites, be sure to visit Diggerland USA. 
A Construction Theme Park
Diggerland USA is the only construction themed amusement park in North America where children and adults can drive, ride and operate real life construction machinery. Covering 21 acres, the park is located about 25 minutes from Philadelphia and features more than 25 attractions and rides.
Many of the rides are real, full-size, diesel powered pieces of construction equipment including backhoes, dump trucks, excavators, skid steers, off-road utility trucks, telehandlers, etc. For example, you can dig a large hole with a real JCB excavator.
About JCB Machinery
Most of the construction equipment is made by JCB which is the world's largest privately owned manufacturer of construction equipment. JCB is based in Savannah, Georgia, and has 21 manufacturing facilities in the United Kingdom, China, India and Brazil. There are over 30 JCB machines at Diggerland USA!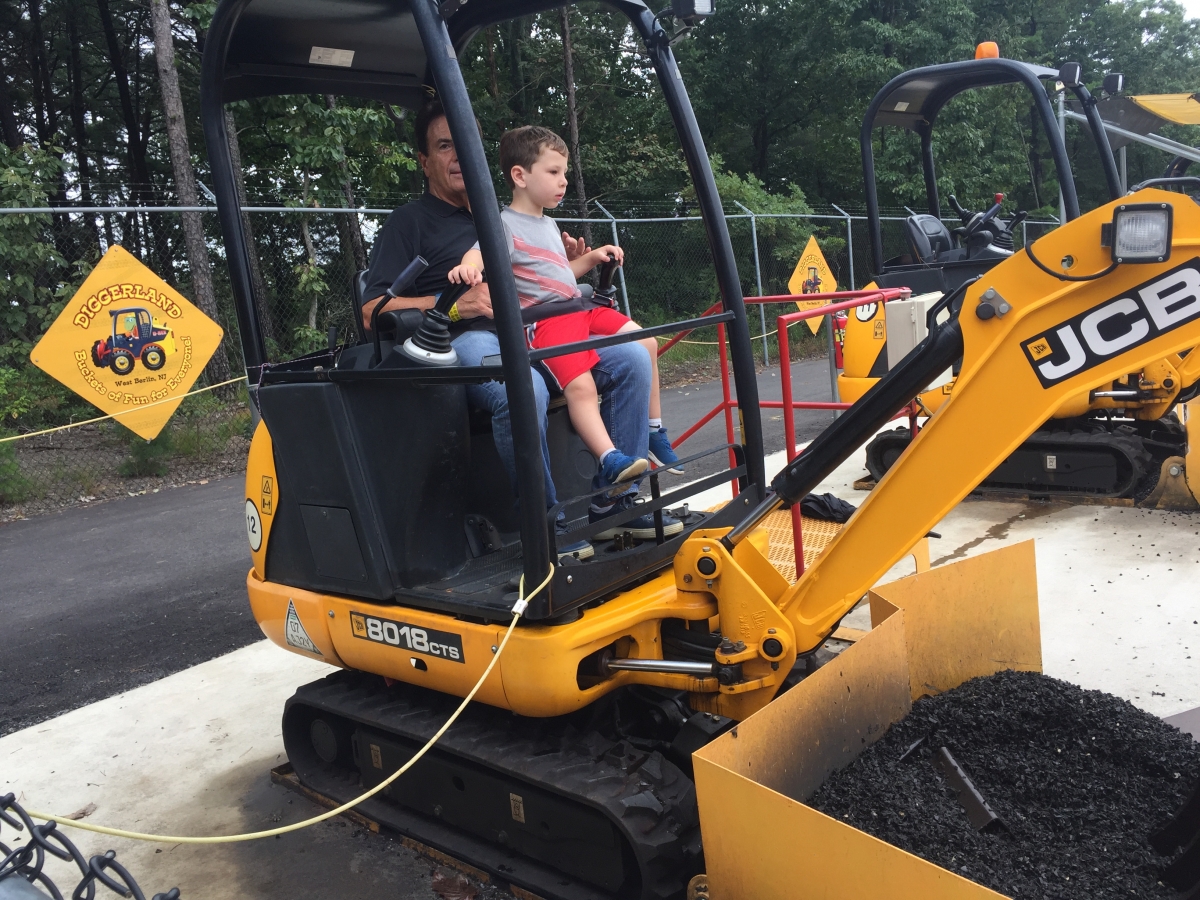 Ride Info
Riders must be a minimum of 36" tall to ride on the machines, and some machines require the assistance of an adult. A few of the machines require that a rider be 42" tall to use the machine.
Children under 36" tall enjoy free admission, but they are limited the Kid Zone, the Excavation Center Arcade and the Duck Race. Adults (i.e., grandparents) over 65 years old who want to go along for the experience, but not go on the rides are also free.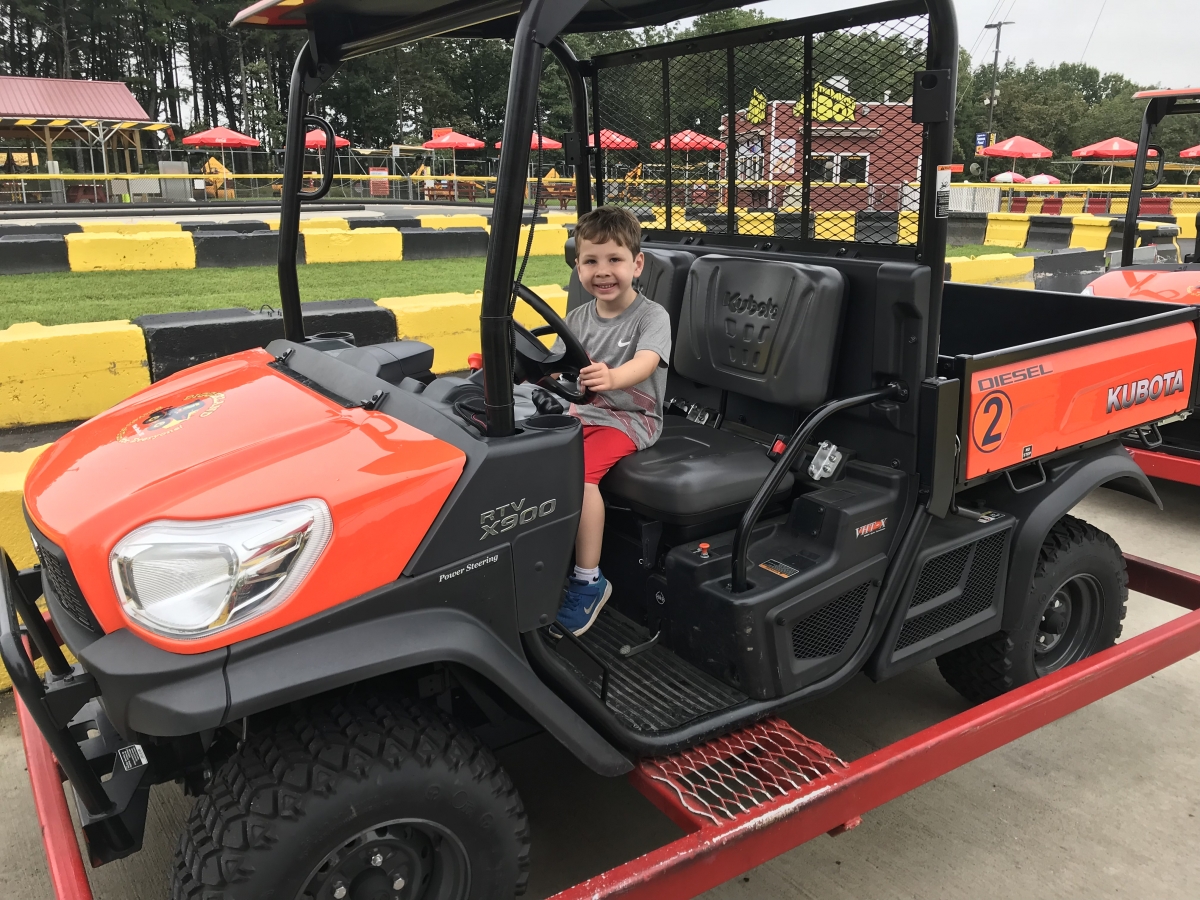 In addition to the heavy equipment rides, Diggerland also offers its guests the opportunity to experience one of the world's tallest ropes courses, to climb the rock wall, to take an off road adventure in one of their military trucks, or to spend time in the video arcade.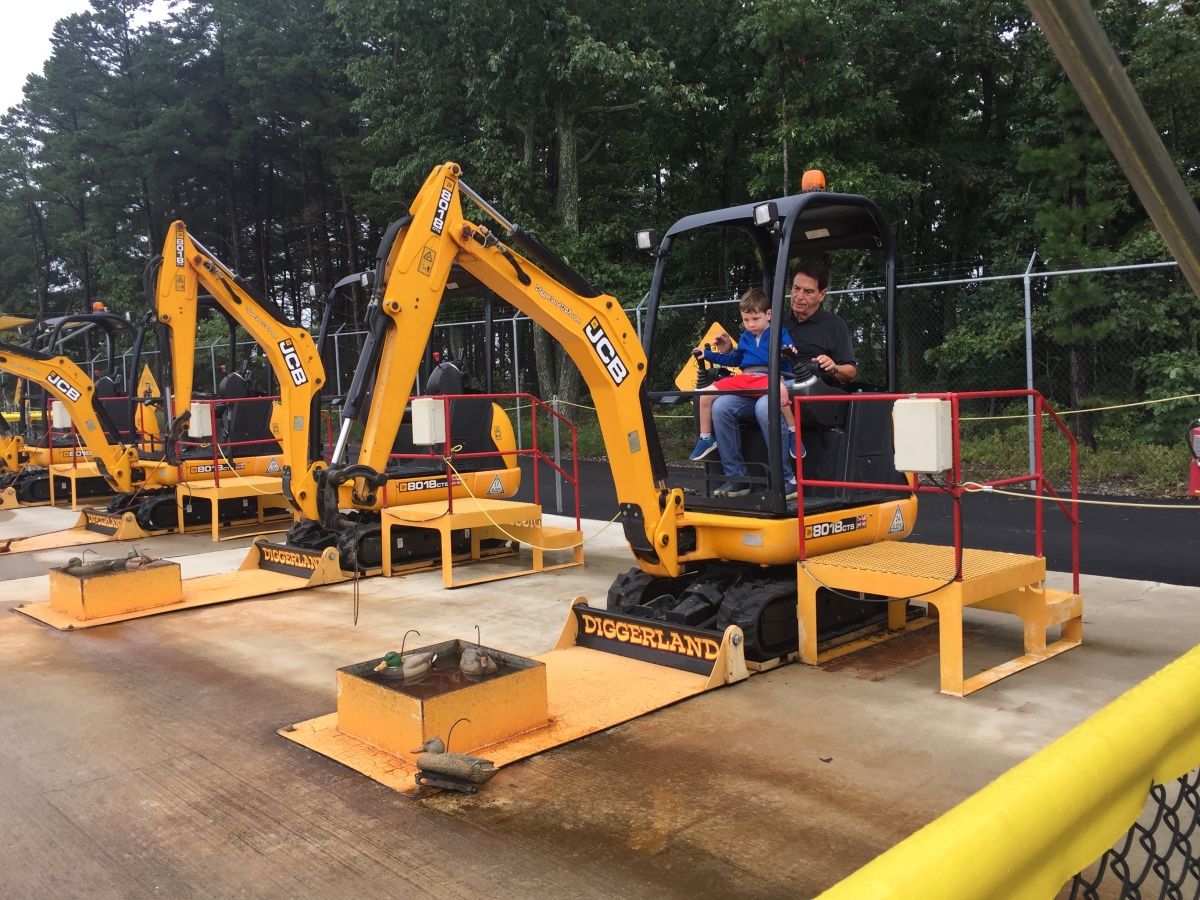 Hours of Operation
Be sure to go online and check out Diggerland USA's operating schedule and hours. 
Insider Info
While there are many actual JCB machines at Diggerland, Diggerland has modified and engineered its' construction machines to make them fun, accessible and safe for almost all of its' guests to operate, including children as small as 36" tall, with little to no instruction.
How to Get There
For guests of The Constitutional Walking Tour, Diggerland USA is located in West Berlin, New Jersey, which is about 20 miles away (25 minutes by car) from the National Constitution Center where The Constitutional's tours start and conclude. 
Diggerland USA
100 Pinedge Drive
West Berlin, NJ 08091
856.768.1110