Related Posts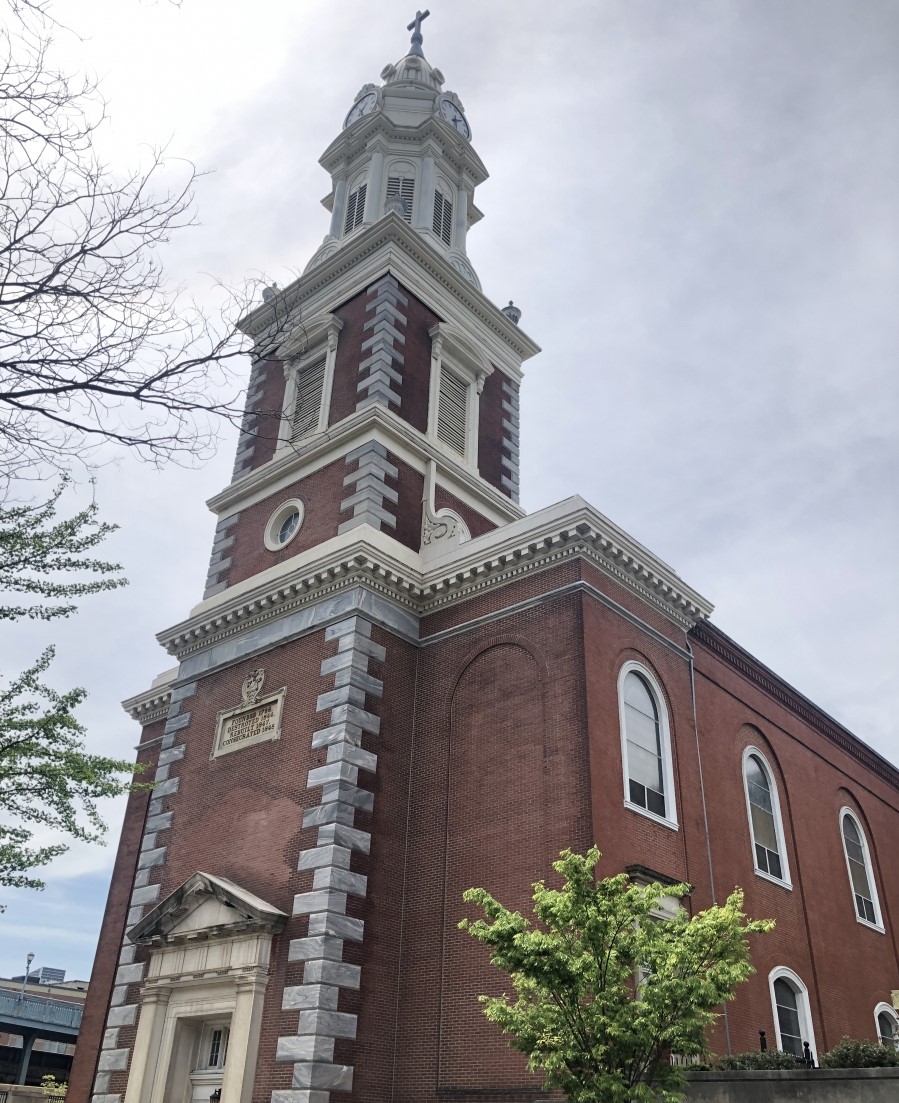 Visitors on The Constitutional Walking Tour may happen to notice a somewhat familiar-looking church steeple rising up on 4th street as they head towards Ben Franklin's final resting place. 
This is because St. Augustine's Roman Catholic Church was used as a filming location in movies such as The Sixth Sense and Shooter.  However, there is a fascinating history behind the church itself which is perhaps worthy of its own dramatic film someday.
This parish of St. Augustine's was founded in 1796 when monks emigrated from Europe to minister to the growing German and Irish population in Philadelphia.  Construction of the original church was completed in 1798, in part thanks to George Washington and the wealthy Stephen Girard.  It was Philadelphia's largest Catholic church, and committed to following in the peaceful ways of St Augustine.
However, religious tension in Philadelphia came to a head when, in the Nativist Riots of 1844, Protestants set the building on fire.  Though the church was destroyed, through the rubble, people could still read the inscription on the altar was still visible: "THE LORD SEETH".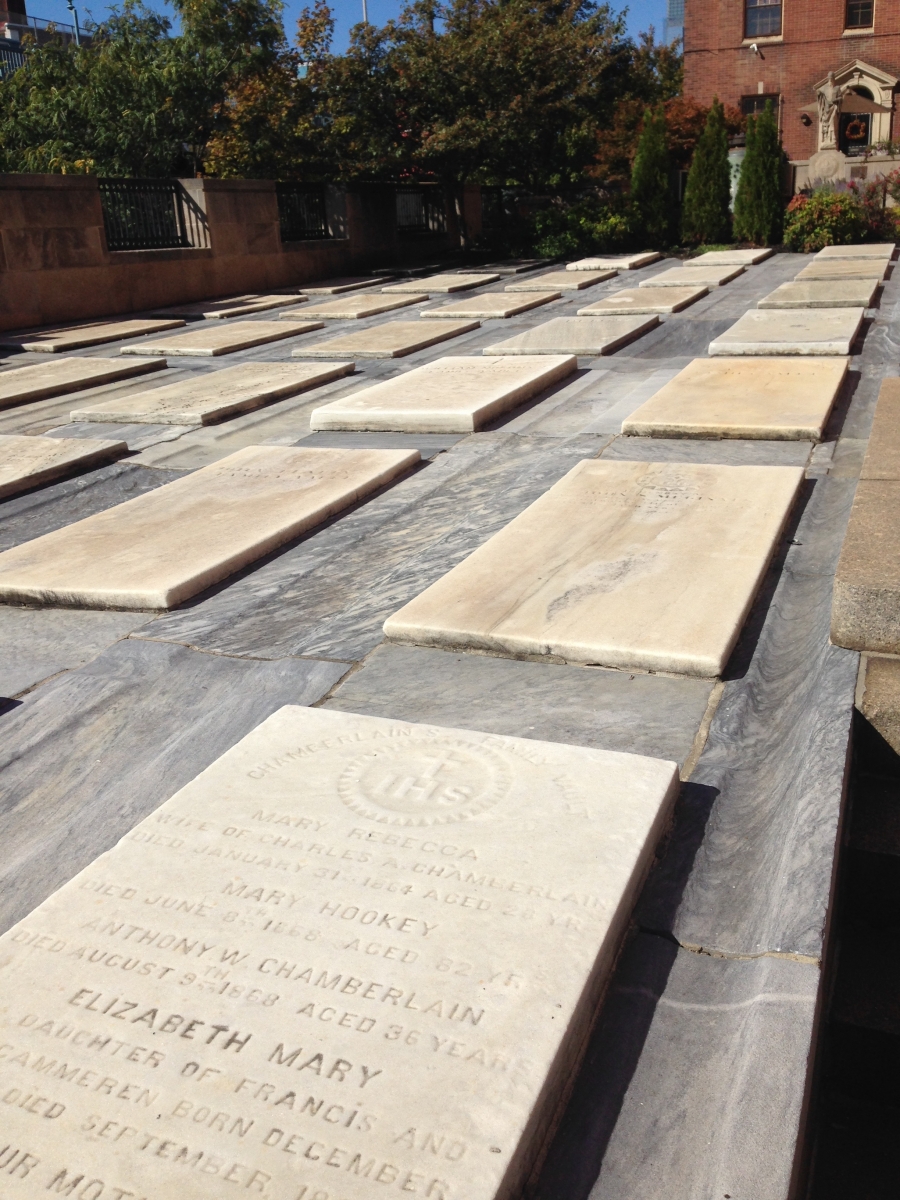 Taking this as a divine message, the church secured funds from the City and sympathetic donors to build even more substantial and beautiful edifices than were destroyed.   Thus, the rebuilt St. Augustine's stands as a testament to all those who believe in the power of the religious tolerance that William Penn created with his "Holy Experiment" of Pennsylvania.
How to Get there
St Augustine is just two blocks from the National Constitution Center, which is where The Constitutional Walking Tour begins and ends.  From the Constitution Center, head east on Arch Street until you reach 4th street, then turn left and walk a block north and you'll see St. Augustine on your left.
Insider Info
Visitors should be sure to take a peek at the beautiful artwork inside the sanctuary, which includes statues of saints, the fresco "St Augustine Ascends to Heaven" on the ceiling, and the same phrase above the altar which sparked the rebuilding of the church - "THE LORD SEETH". Outside, visitors can also find a "Healing Garden" with a meditation fountain and a "bell that can still ring", which is open for the faithful to enter, rest, pray, and heal. 
If you're interested in a more thorough exploration of Old City, The Constitutional offers customizable VIP tours which can include visits to St. Augustine, as well as many other historic houses of worship such as Christ Church, Christ Church Burial Ground, and Arch Street Friends Meeting House.
Address
St. Augustine Church 
243 N. Lawrence Street
Philadelphia, PA 19106
215.627.1838