Related Posts
America's Oldest Diamond District Dating Back to 1851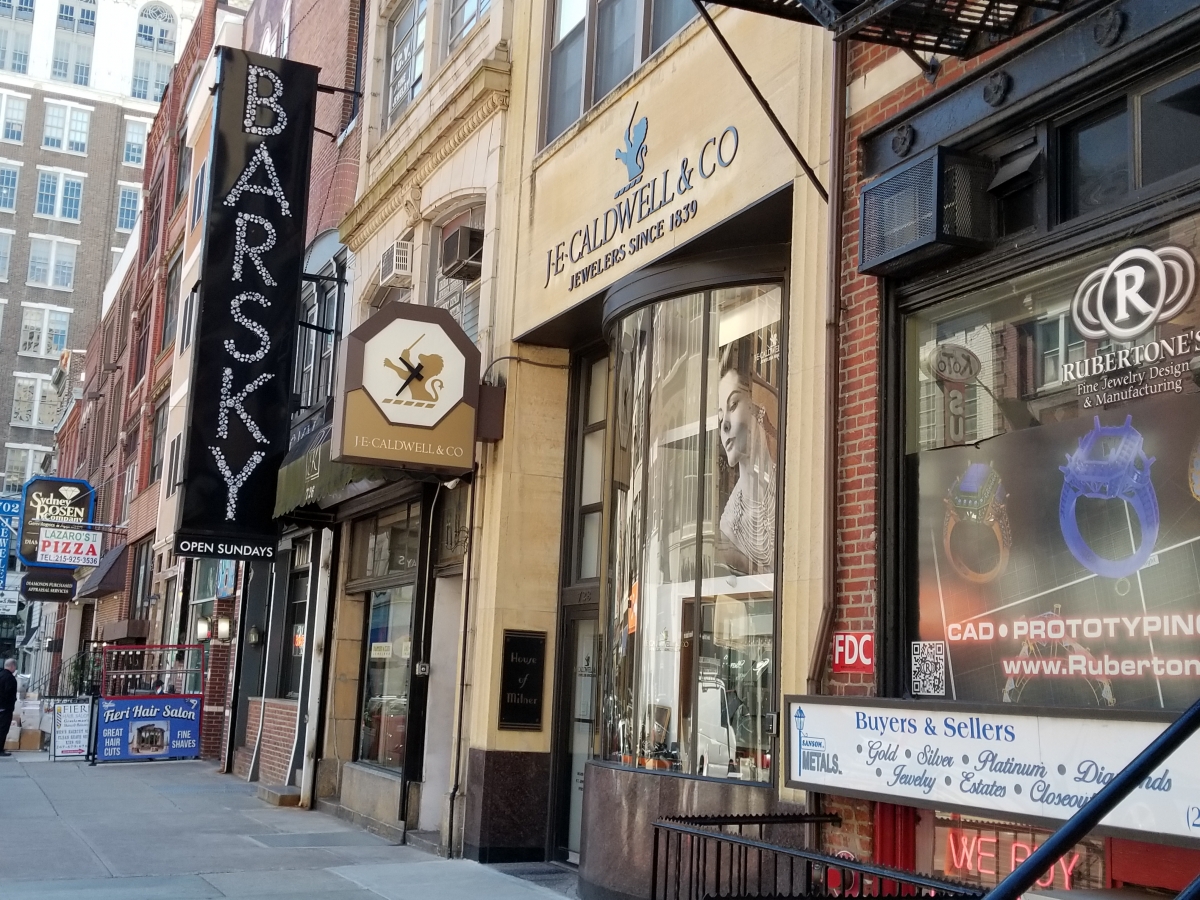 Many families from the Greater Philadelphia area and beyond own jewelery and diamonds that were purchased on Philly's Jewelers' Row to commemorate various life cycle events such as engagements, weddings, anniversaries, graduations, birthdays, holidays, Mother's Day, Father's Day, Bar/Bat Mitzvahs, etc.
Since it was founded in 1851, Jewelers' Row has expanded beyond its original brick paved Sansom Street location between 7th and 8th Streets. Today,  Sansom's brick paved street still remains, but Philadelphia's Jewelers' Row District has grown and spans from Walnut Street to the South, Market Street to the North, 7th Street to the East, and 9th Street to the West.
Jewelers' Row still encompasses some of the finest jewelry stores in the world, but today the area also has various retail shops, restaurants and other businesses. Countless Philadelphians and visitors have strolled down Jewelers' Row historic Sansom Street to enjoy some of the best window shopping, especially around the Christmas, Hanukkah, Kwanzaa and Valentine's Day holidays.
Many of Jewelers' Row retailers, wholesalers, designers, craftsmen and appraisers have been owned by the same families for upwards of five generations.
Today, Philly's Jewelers' Row is the second largest for diamond district in the United States behind New York City's Diamond District on 47th Street between Fifth and the Avenue of the Americas (Sixth Avenue) in midtown Manhattan. 
Insider Information
Jewelers' Row is also known as "Carstairs Row" since it was designed by architect and builder Thomas Carstairs, circa 1799 through 1820, for developer William Sansom, as part of the first speculative housing development and introduction of the "Row House" in the United States. Carstairs Row was built on the Southern part of the site occupied by "Morris's Folly", Robert Morris's unfinished mansion designed by Pierre Charles L'Enfant.
Jewelers' Row is located just 2 blocks away from Independence Hall, the Birthplace of America, and the Liberty Bell, the quintessential icon of American Freedom. Guests of The Constitutional Walking Tour go through part of the Jewelers' Row District when heading from The Declaration House (Graff House), where Thomas Jefferson wrote The Declaration of Independence to Signers' Walk, the Founding Fathers' Walk of Fame.