Related Posts
What Summer Sounds Like in Philadelphia!
Located in Fairmount Park, the Mann Center for the Performing Arts ("the Mann") is one of the nation's largest outdoor amphitheaters, and it is a timeless summer tradition among Philadelphians and visitors alike to take in a concert at the Mann. As the official summer home of the Philadelphia Orchestra, the Mann provides an urban oasis for lovers of the performing arts. In addition to the approximate 4,500 seats under cover the Mann can accommodate about 10,000 more people on its sweeping lawns, where many concert goers come to picnic, listen to the stars on stage and gaze at the stars above.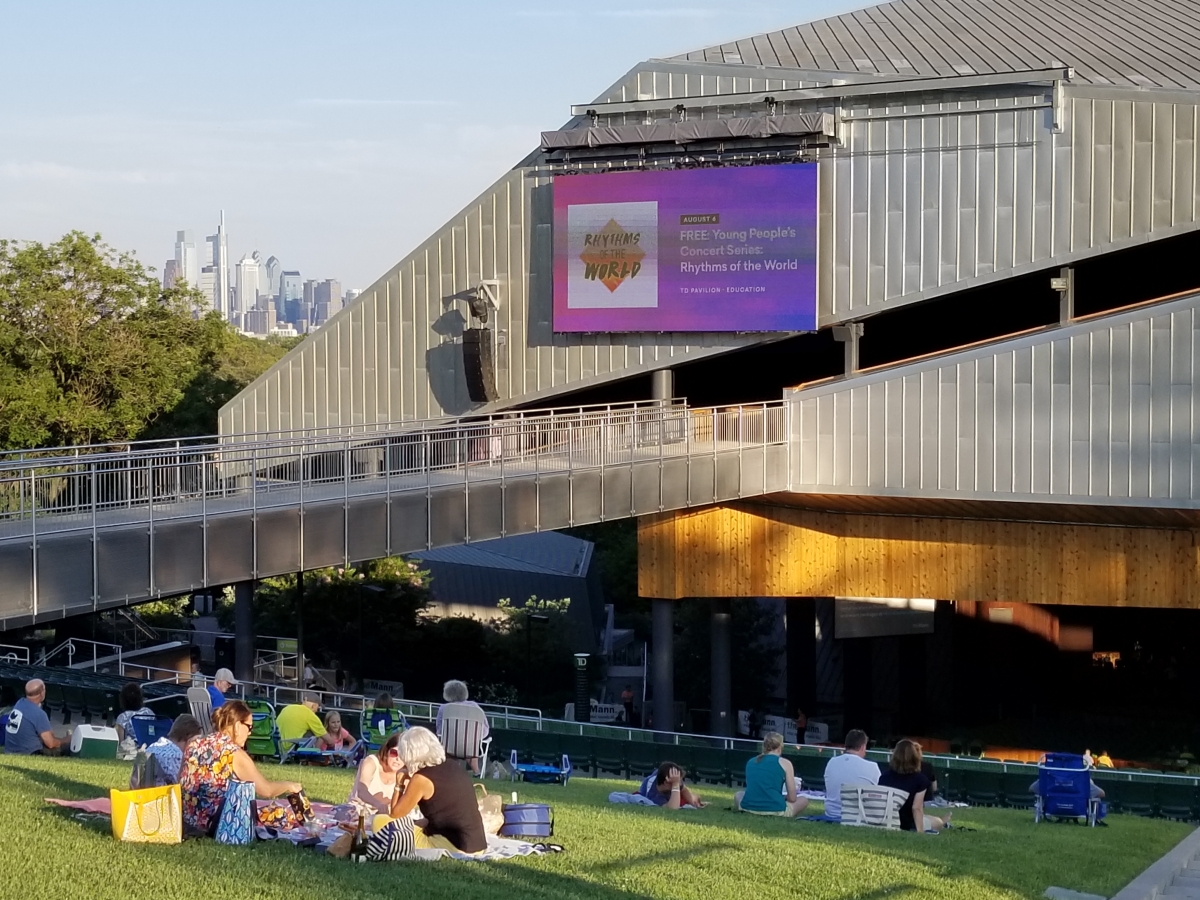 In 1976, the Mann opened as part of the country's Bicentennial celebration, and it is named for the driving force and original benefactor, the late Frederic R. Mann. 
In addition to serving as the summer home of the Philadelphia Orchestra, the Mann curates an amazing lineup of world class artists to take its stage spanning various genres including classical, rock, pop, R&B, hip hop and country.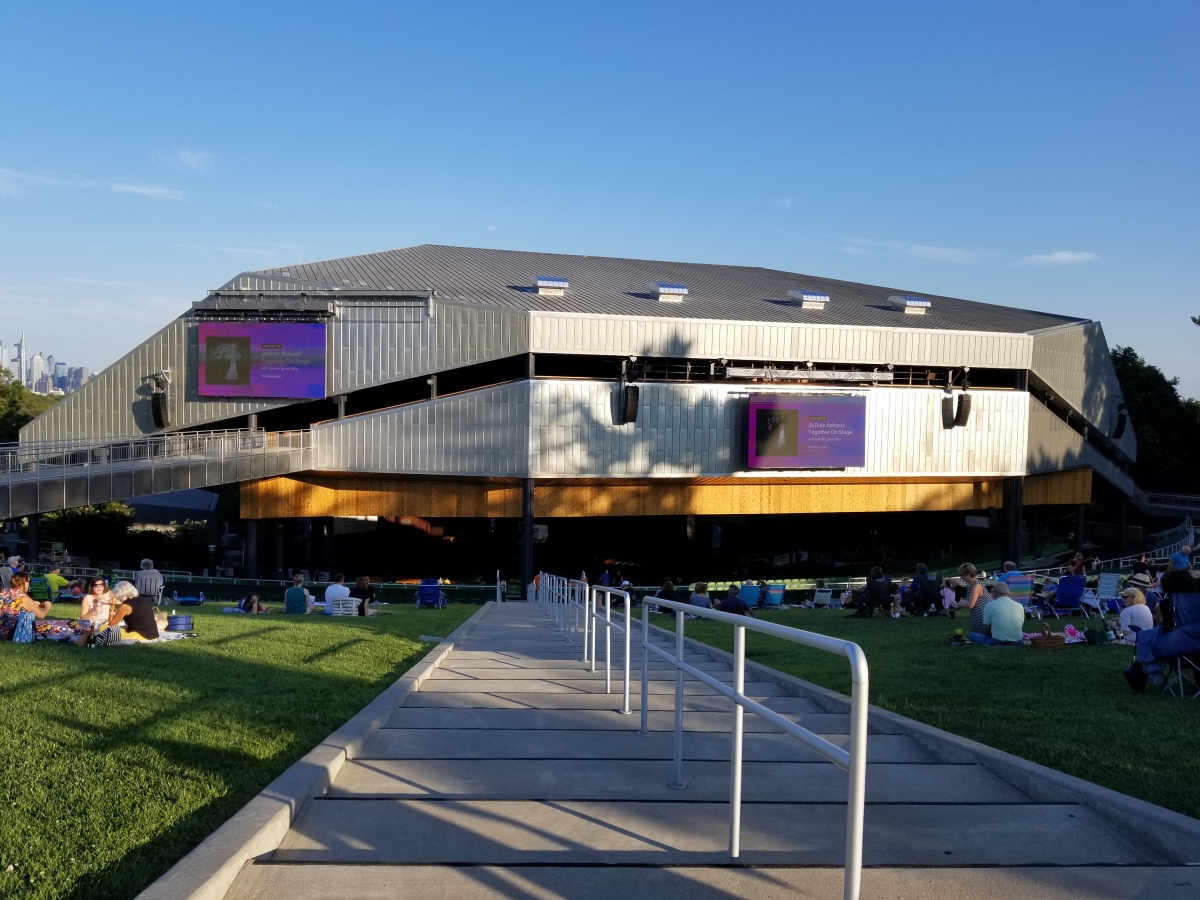 Over time, the Mann has proudly hosted various classics including American Ballet Theatre with Mikhail Baryshnikov, the Bolshoi Ballet and Orchestra's production of Spartacus, Britain's Royal Ballet's productions of Romeo and Juliet and Swan Lake, and even Cats. Additionally, the Mann has hosted other artists such as Marian Anderson, Leonard Bernstein, the Metropolitan Opera, Itzhak Perlman, Yo-Yo Ma, Israel Philharmonic Orchestra and the Mormon Tabernacle Choir.
Among the scores of award-winning popular artists presented by the Mann over the years have been: Bryan Adams, The Bangles, The Beach Boys, Mary J. Blige, Jackson Browne, Jimmy Buffett, Crosby, Stills & Nash, Dire Straits, Bob Dylan, Emerson Lake & Palmer, Whitney Houston, the Go-Go's, Amy Grant, Don Henley, The Hooters, Julio Iglesias, INXS, Cyndi Lauper, Huey Lewis & The News, The Kinks, Robert Palmer, The Monkeys, The Moody Blues, New Order, Katy Perry, Phish, The Pretenders, Ed Sheeran, Squeeze, Rod Stewart, James Taylor, Thompson Twins, Tony Bennett, Roger Daltrey, Aretha Franklin, Herbie Hancock, Norah Jones, Diana Krall, Wynton Marsalis, Willie Nelson, Tom Petty & the Heartbreakers, Stevie Ray Vaughan, REO Speedwagon, Smokey Robinson, Jill Scott, Alabama Shakes, Starship, George Thorogood and Steve Winwood.
Comedians have also performed at the Mann including: Steve Martin and Martin Short.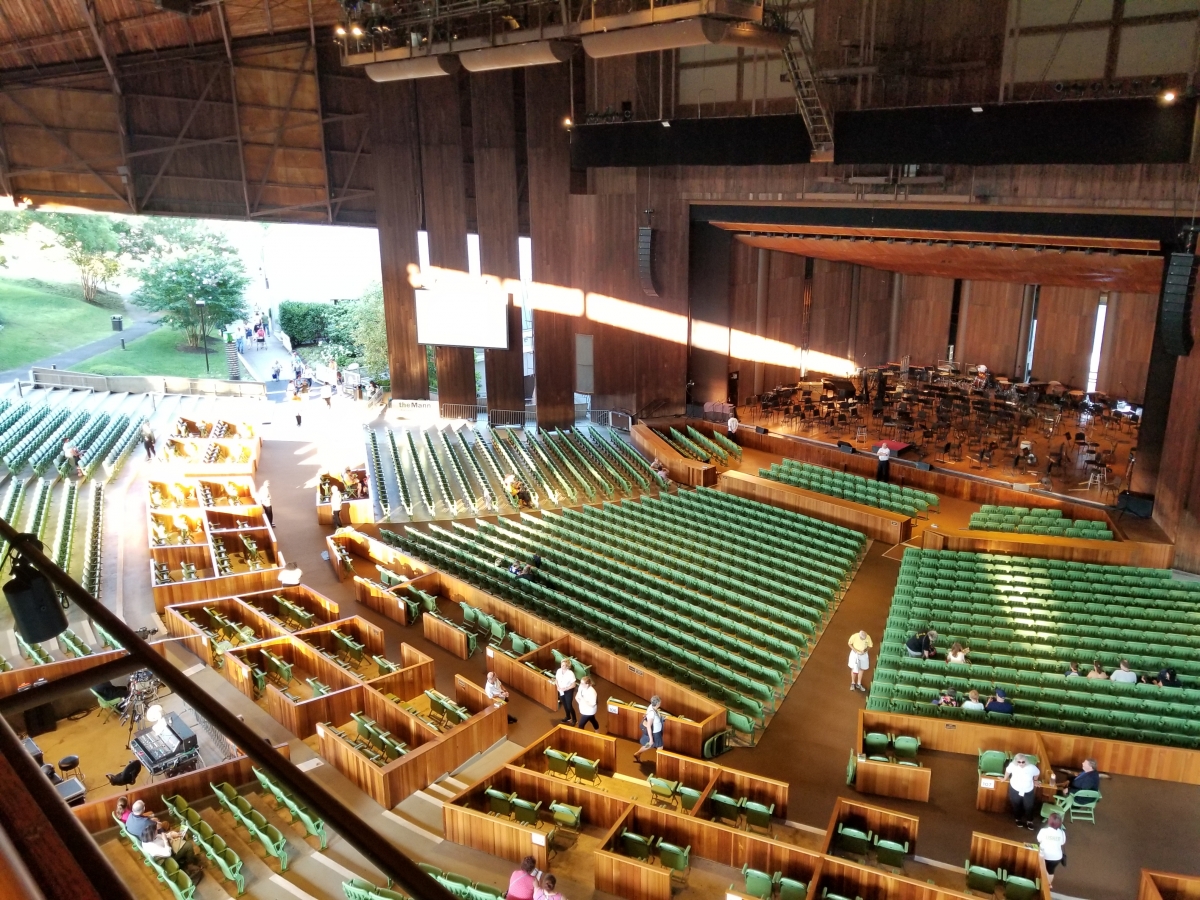 With its uber modern structure built into a hillside, the Mann has been nationally recognized for its warm, cedar interior, metal exterior, and iconic roofline.  Some have even referred to it as a spaceship.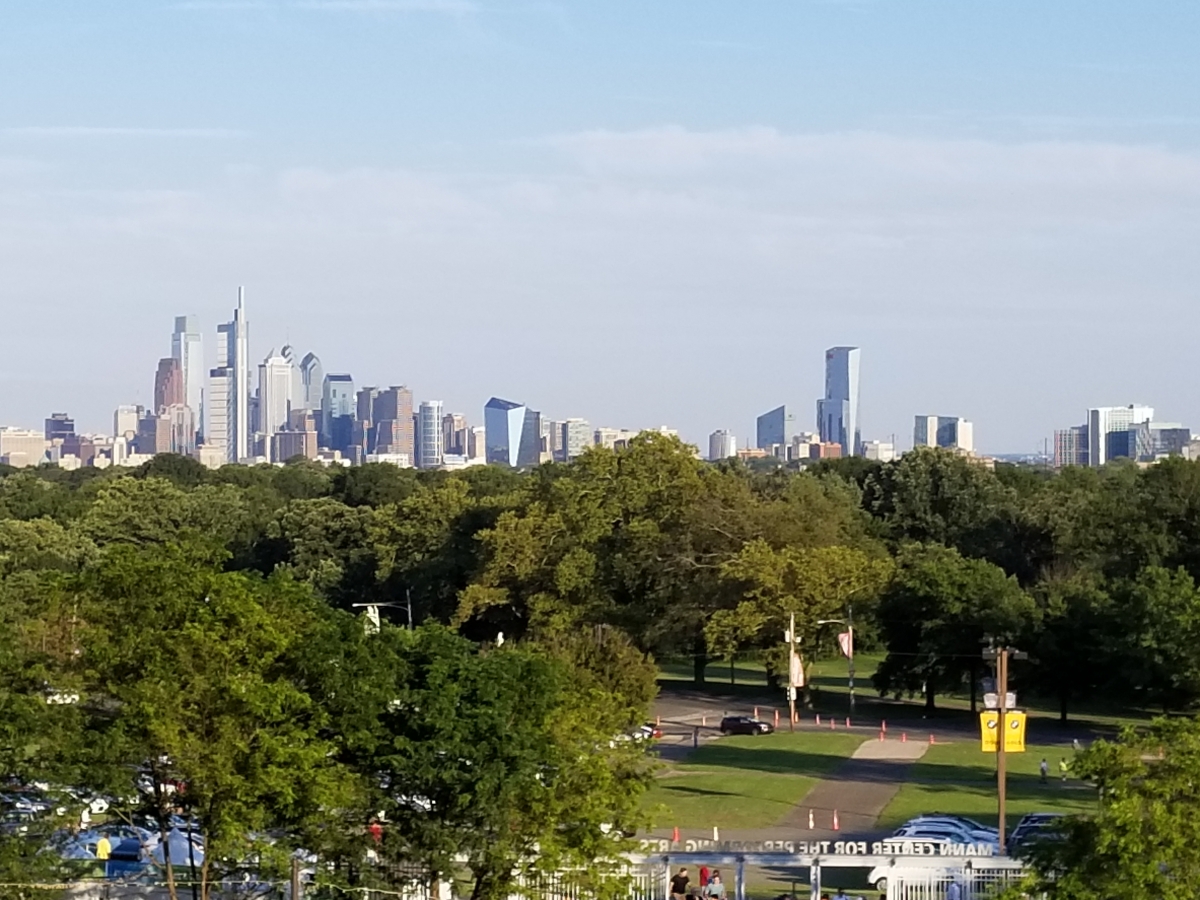 Insider Information
Check the Mann Web site for free tickets to the Philadelphia Orchestra through its Access the Arts program.
The Mann is conveniently located about 6 miles (18-20 minutes by car) from the National Constitution Center where The Constitutional Walking Tour starts and concludes.
Additional Information
Mann Center for the Performing Arts
5201 Parkside Avenue
Fairmount Park
Philadelphia, PA 19131
215.546.7900