Related Posts
Birth: 1741 (exact date unknown)
Death: August 26, 1811 (age 69–70)
Colony: Pennsylvania
Occupation: Merchant, Politician
Significance: Signed the United States Constitution (at the age of approximately 46); and served as a U.S. Congressman from Pennsylvania (1789-1795)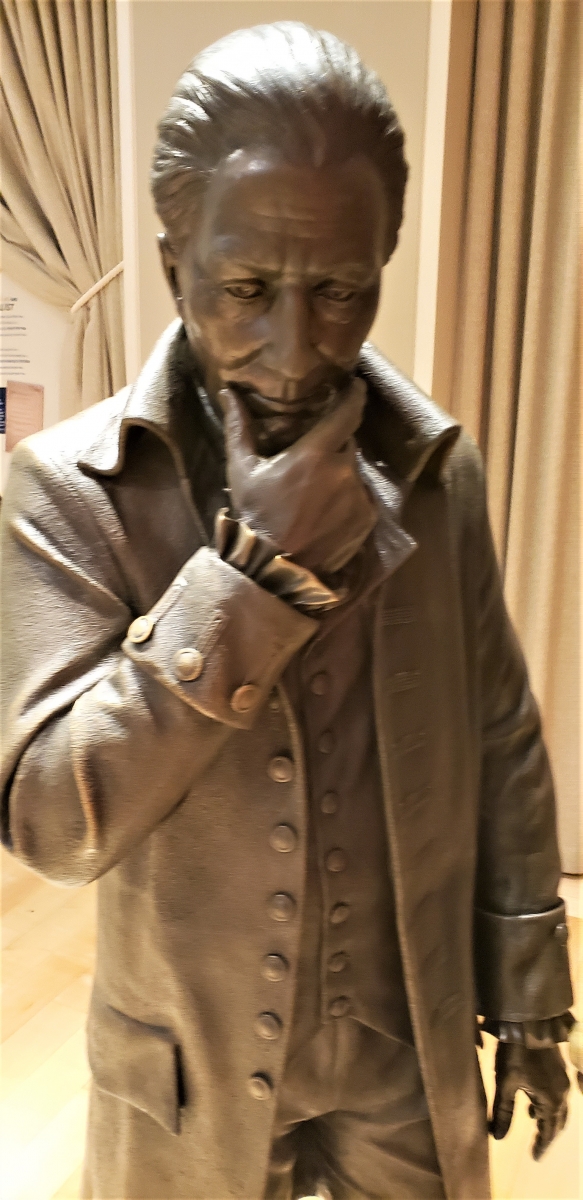 Thomas Fitzsimons was one of seven immigrants (who were not born in the American Colonies) to sign the United States Constitution. Fitzsimmons immigrated to Philadelphia in 1760 with his father who died shortly after their arrival. 
In Philadelphia, Fitzsimons started a mercantile business with his brother and became very successful. However, his successful operation was impacted when the British began their attempts to enforce their authority over the American colonies. Fitzsimons subsequently protested the British taxes and advocated for Independence. When the Revolutionary War began, Fitzsimons fought in the local militia and participated in the Battle of Trenton. He was later chosen to help organize the Pennsylvania Navy's supply lines because of his experience as a successful merchant.
In 1782, Fitzsimons was elected to serve in the Continental Congress (Congress of the Confederation), to represent Pennsylvania. Fitzsimons was also named as a member of the Constitutional Convention which met in Philadelphia in the Summer of 1787. At the Constitutional Convention, Fitzsimons represented Pennsylvania, and he helped to debate, draft and sign the United States Constitution. 
After the newly ratified U.S. Constitution was adopted, Fitzsimons was elected in 1789 to the United States House of Representatives to represent his district in Pennsylvania. Fitzsimons remained in the U.S. Congress until 1795. Fitzsimons died in 1811 and was subsequently buried in Old St. Mary's Church and Cemetery in Philadelphia (Commodore John Barry, Father of the American Navy is also buried at Old St. Mary's Church and Cemetery).
Thomas Fitzsimons in Philadelphia
Fitzsimons first arrived to Philadelphia as a teenage immigrant and spent most of his adult life in the City. Philadelphia is where Fitzsimons created his successful mercantile business and where he became involved in politics. Fitzsimons served in Philadelphia while he was a member of the Continental Congress while Philadelphia was the Capital city of the United States. Fitzsimons helped to write the United States Constitution as a member of the Constitutional Convention which met at Independence Hall in 1787. Fitzsimons also worked in Congress Hall as a United States Congressman while Philadelphia was the Capital city of the United States. Today, you can also see a statue commemorating Fitzsimons for his role in the creation of the United States Constitution in the Signers' Hall exhibit of the National Constitution Center. Signers' Garden pays tribute to the Founding Fathers, including those such as Fitzsimons who signed the Constitution of the United States. The National Constitution Center, Congress Hall, Signers' Garden and Independence Hall are all visited on The Constitutional Walking Tour!