Related Posts
Birth: 1721 (approximately)
Death: May 9, 1790 (age about 69)
Colony: Pennsylvania
Occupation: Justice of the Peace, Politician
Significance: Signed The Articles of Confederation (at the age of about 57); served in the Continental Congress (1777-1779)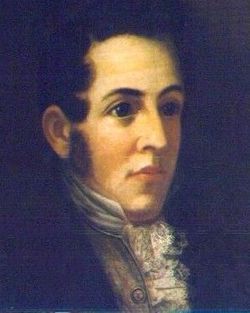 William Clingan was one of the Founding Fathers of the United States. The exact whereabouts and circumstances regarding Clingan's birth are unknown, though he is believed to have been born somewhere in Chester County, Pennsylvania. By 1757, Clingan had become a Justice of the Peace in Chester County.
Clingan was elected to serve in the Second Continental Congress in early 1777. While in the Continental Congress, Clingan was among the first signers of the Articles of Confederation on July 9, 1778 after the Articles were ratified by his Colony of Pennsylvania. 
Clingan left the Continental Congress in 1779, and he returned to his job as a Justice of the Peace in Chester County. In 1780, Clingan was named President of the Chester County, Pennsylvania Courts. Clingan died in 1790.
William Clingan in Philadelphia
William Clingan traveled to Philadelphia from nearby Chester County to serve as a member of the Second Continental Congress, during which time, Clingan worked at Independence Hall, where he signed The Articles of Confederation. 
Today, Independence Hall is one of the stops visited along The Constitutional Walking Tour!