Related Posts
Philadelphia's most prominent citizen now has a museum worthy of his name.
The History
Located within Franklin Court, the land where the Benjamin Franklin Museum now stands was once owned by
Benjamin Franklin
himself.  Franklin had built his final Philadelphia house on the land and it was there that he spent the final years of his life. Following his death, Franklin's grandson Benjamin Franklin Bache demolished the house and the nearby printing shop to build income generating rental properties.  
In the 1950s in anticipation of the upcoming Bicentennial, the National Park Service began purchasing the properties that once comprised Franklin Court. The Park Service began demolishing the structures that were built after Franklin's death and restoring the historic buildings fronting Market Street that Franklin had once owned and still stood intact. Renowned postmodern architect Robert Venturi designed a "ghost structure" to indicate to tourists where Franklin's house once stood as well as museum dedicated to Franklin that would be almost entirely located underground Franklin Court.
The Benjamin Franklin Museum was designed to be an interactive museum with a number of high tech exhibits, including the ability to pick up telephones in order to hear historic figures such as Mozart and George Washington talk about Benjamin Franklin.  The Benjamin Franklin Museum was a hit, especially among school children on field trips, as generations of area students can all recall a childhood field trip to the Benjamin Franklin Museum. 
Unfortunately what seemed like high tech exhibits in 1976 seemed considerably less cutting edge in the 21st century.  By that time, some of the technology used in the exhibits looked so old that it would not have looked out of place in a display case next to some of Franklin's own 18th century innovations.  In an effort to freshen the dated Museum the entirety of Franklin Court was shut down for nearly two years as Franklin Court and the Benjamin Franklin Museum got a much needed facelift.  The result is a museum that satisfyingly conveys the life and work of one of America's most significant enlightenment figures.  The Benjamin Franklin Museum is packed with enough information and exhibits that a history buff could spend hours there, and yet the information is presented in such an engaging and humorous way that even a young child would be entertained. A tactic that Benjamin Franklin himself often used to his advantage.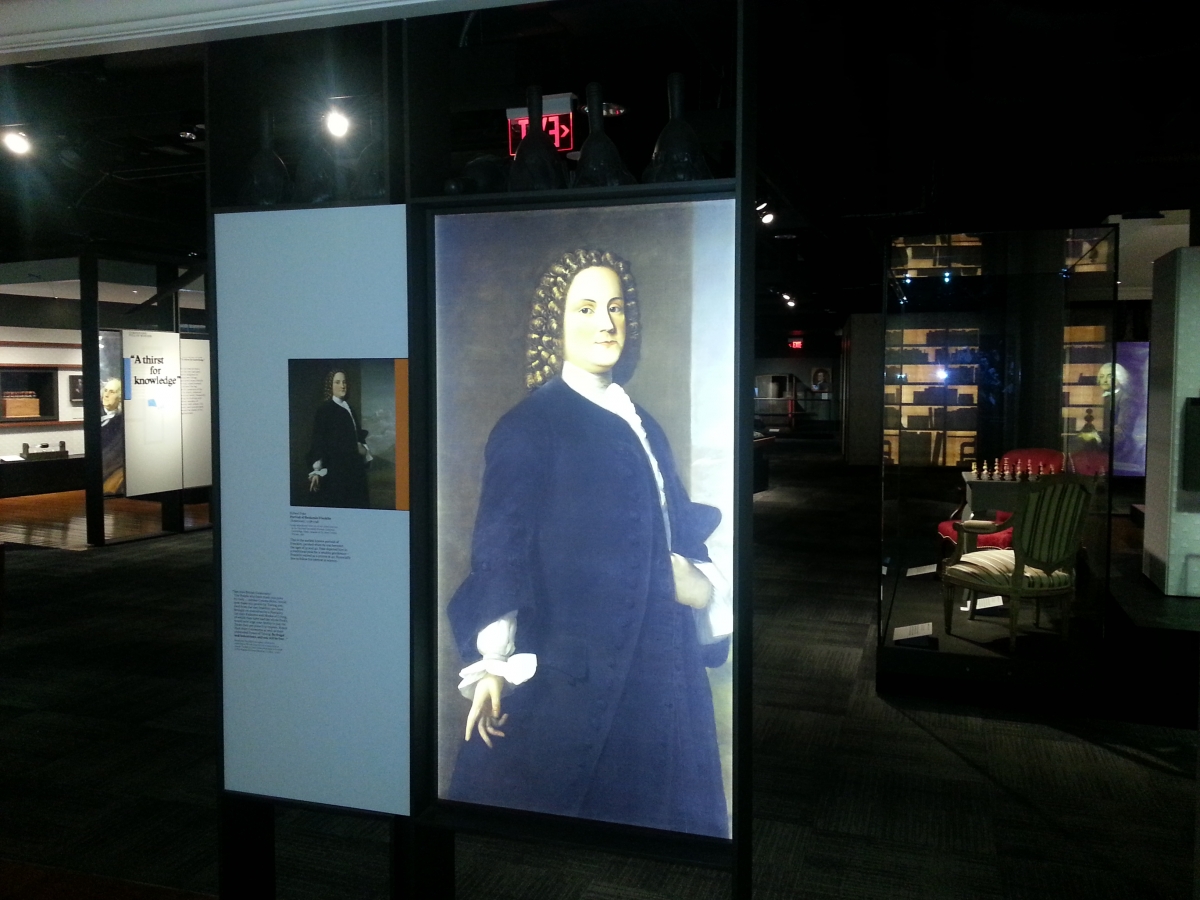 What to See
The brand new, world class Benjamin Franklin Museum has many exhibits to offer.  The museum tells the story of Franklin's life, starting with his working class childhood growing up Boston, all the way to his death in Philadelphia 84 years later.  Franklin not only lived an exceedingly long life for his era but an exceedingly productive life as well.  The story of his life is told with the use of personal artifacts, computer animations, and interactive displays.  The exhibits are designed to be enjoyed and viewed by visitors of all ages.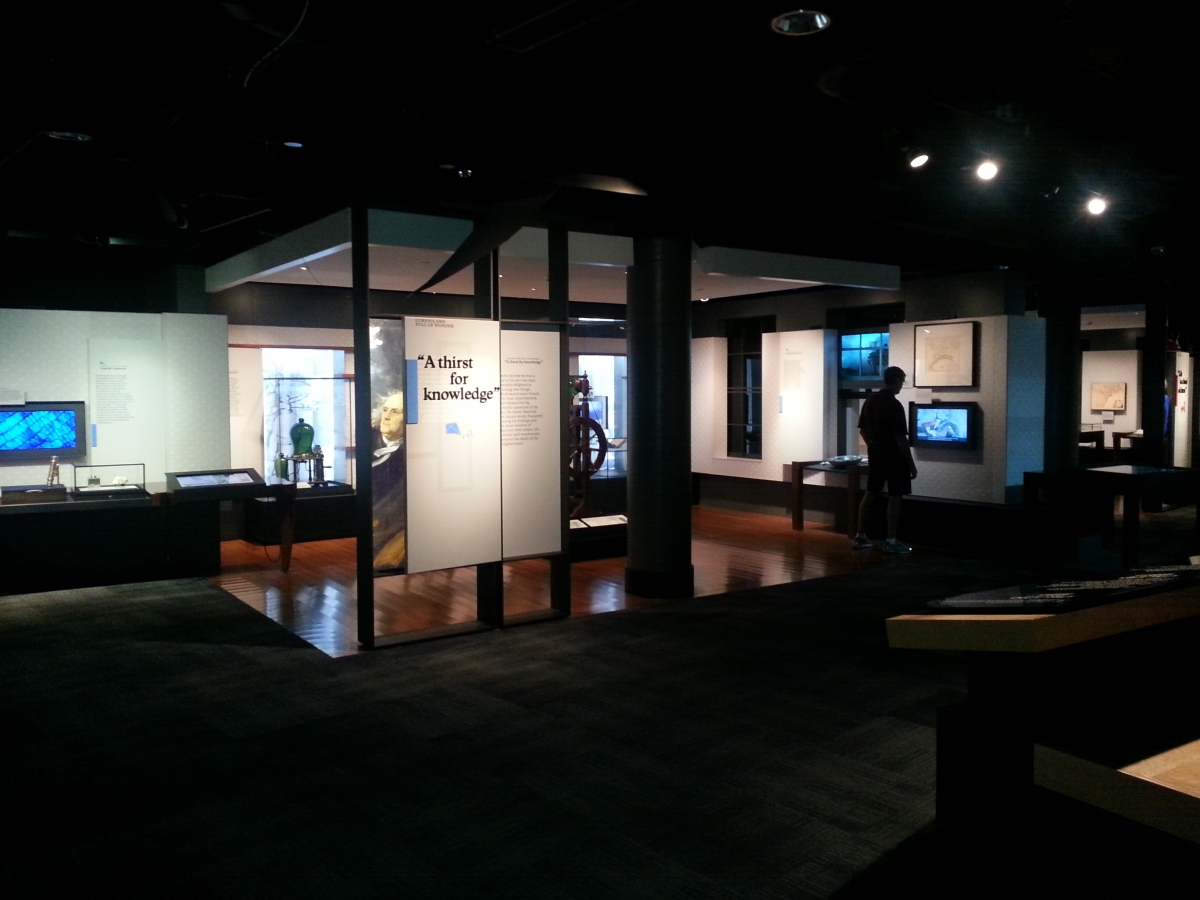 Many interactive activities are contained within the museum, for example, visitors can play an electronic version of Benjamin Franklin's Glass Armonica, an musical instrument that Franklin himself invented utilized the sound a glass makes when you rub your finger around its edge. You can also try to complete some of Franklin's famous sayings such as "Fish and visitors stink after three days" and "Three may keep a secret, if two of them are dead."
You can even play a computer game where you get to experience Franklin's trip from Boston to Philadelphia at the age of 17 years old.  With little money and resources, young Benjamin Franklin was able to frugally travel from his hometown of Boston to his future long time home of Philadelphia.  Can you make the trip as well, or will you run out of money before you arrive?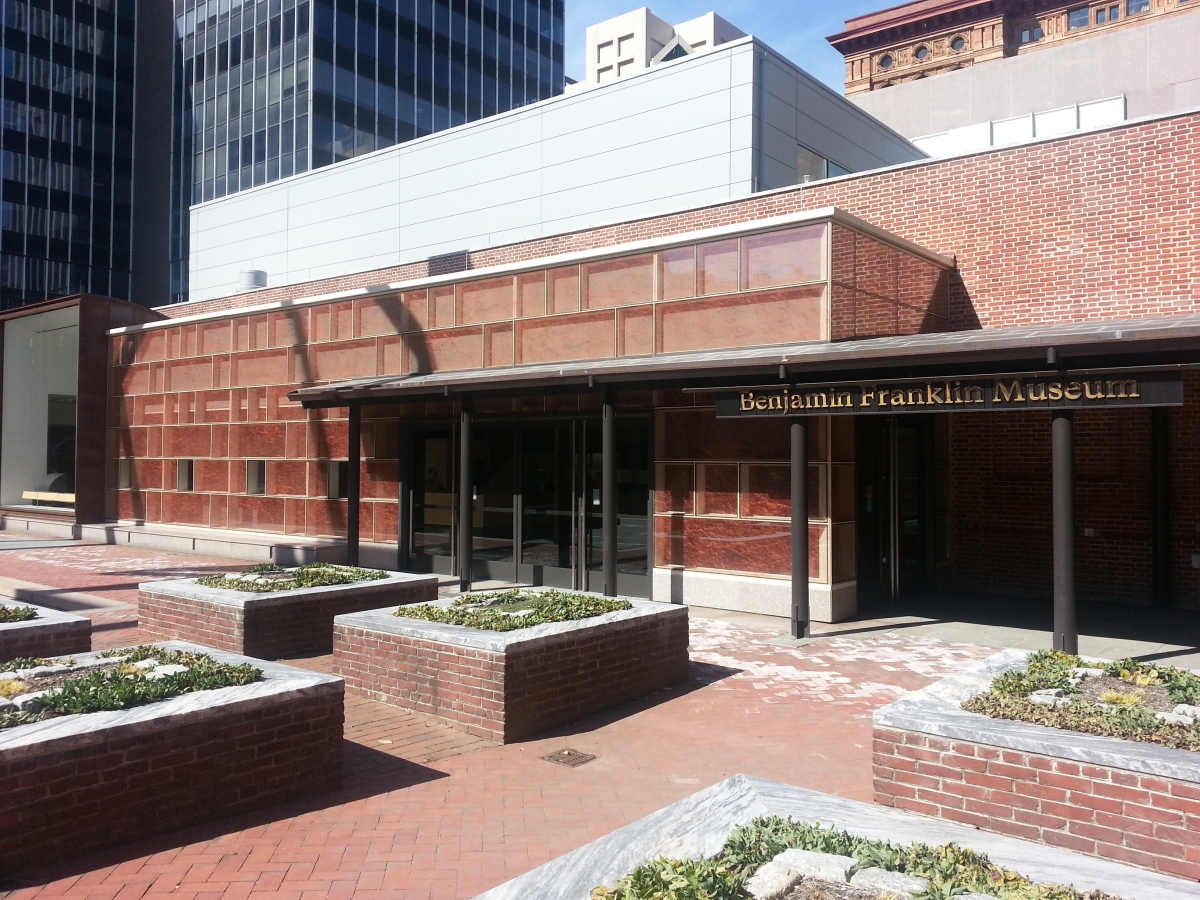 Insider Tips
For families looking for guidance through the museum look out for Skuggs the Squirrel. Benjamin Franklin himself was apparently delighted by squirrels or "skuggs" as they were called in Franklin's time.  Some accounts even have Franklin bringing a squirrel to England while he lived there as diplomat! Skuggs the Squirell will provide clues for families exploring the museum.  Whether you're following the path of curiosity, the path of a hard worker, or the path of team player, Skuggs will be there to guide the way.
How to Get There
Guests of
The Constitutional Walking Tour
will receive the opportunity to explore Franklin Court while on their tour.  For those who want to come back and enter the museum after the tour, it is a short walk away from the National Constitution Center where all of our tours begin and end.  Simply walk down 5th Street one block to Market Street and make a left, the entrance to Franklin Court is then between 4th and 3rd Streets on Market Street.  Upon entering Franklin Court, the Benjamin Franklin Museum will be in the rear of the courtyard to your right.
The Benjamin Franklin Museum is also easily accessed by
Septa
as two subway stops are nearby.  Street parking can be found for those driving (remember to pay at the parking kiosk) as well as multiple nearby parking garages, the closest of which is just a block away on 4th Street between Market and Chestnut Streets.  
Hours
Mon-Sun 9:00am – 5:00pm (open until 7:00pm from June 28 – September 1)
(Note: these hours are subject to change, and you may want to contact the Benjamin Franklin Museum to confirm)
Additional Information
317 Chestnut Street (Located inside Franklin Court)
Philadelphia, PA 19106
215.965.2305