Related Posts:
Philadelphia has become the United States' first World Heritage City.
 
The History
Created in 1945, the
United Nations Educational, Scientific and Cultural Organization (UNESCO)
was founded as a way to contribute to global peace and security by promoting international collaboration through education, science and culture.  As part of their mission, UNESCO seeks to identify and preserve historic sites across the world.  The historic sites that UNESCO recognizes are sites that have had a profound impact on the history of humanity.  
In 1979,
Independence Hall
became the first site relating to the history of the United States of America to be declared a UNESCO World Heritage Site. The historic building began construction in 1732 as the Pennsylvania State House.  A classic Georgian structure made of red brick with a wooden bell tower which once contained the Liberty Bell, Independence Hall was amongst the largest buildings in the American Colonies.  In 1775 Independence Hall became the meeting place of the Second Continental Congress, who were a group of delegates from the thirteen American colonies who would soon declare their independence from Great Britain.  Due to Independence Hall's importance to the founding of America, the building is often referred to as the "birthplace of America."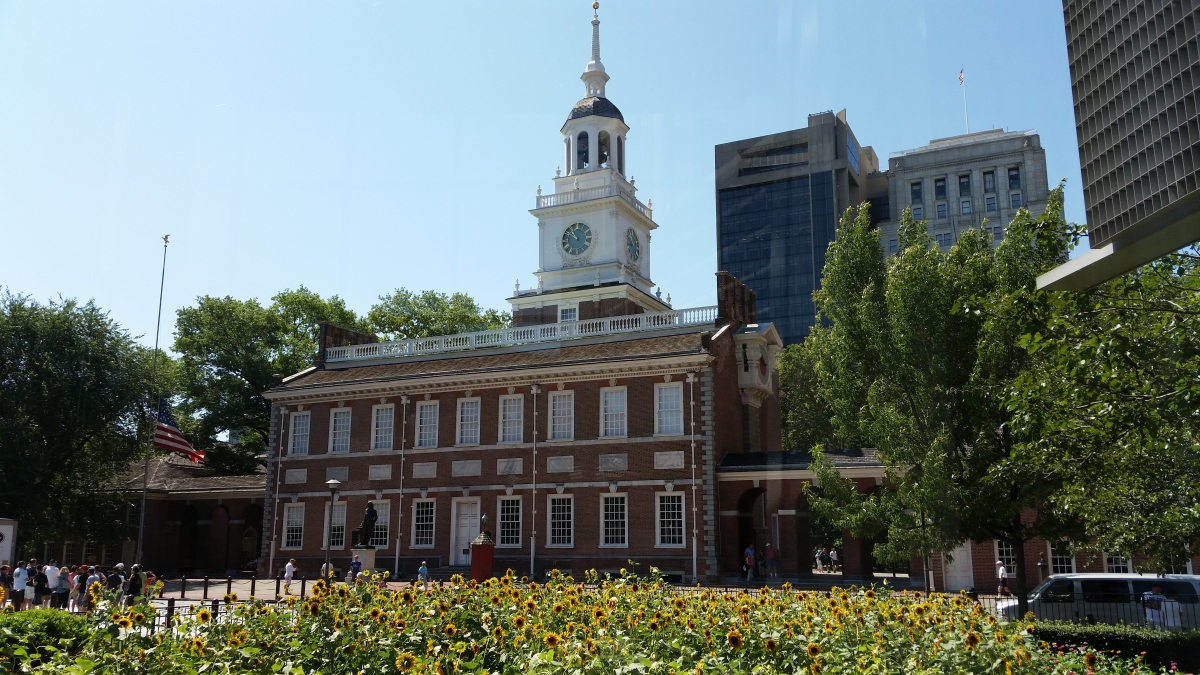 The primary reason that Independence Hall was selected to be a UNESCO World Heritage Site is due to two important documents that were signed at Independence Hall. Both The Declaration of Independence (1776) and the Constitution of the United States (1787) were signed in Independence Hall, and both documents have had a significant impact on world history since their creation. The universal principles of the right to revolution and self-government expressed in these historic documents have influenced lawmakers and politicians from around the world.  The fundamental concepts contained within these documents have influenced the creation of similar government charters in countless nations.  Some even view the creation of these documents as the beginning of the new era of modern government.  While Independence Hall had always held monumental importance to American history, being recognized as a World Heritage Site has helped to establish Independence Hall's importance to the history of all of mankind.  
In 1993, the
Organization of World Heritage Cities (OWHC)
was established in order to create a network of historic cities where important historic sites have been recognized by UNESCO as being significant to the history of humanity.  The organization aims to create a network where cities from across the world can assist one another and further the efforts of UNESCO to promote global peace.  In 2015 Philadelphia became the first city in the United States to be recognized as a World Heritage City.
What to See
If you're coming to see the history that led to Philadelphia being named a World Heritage City, the most important place to visit is Independence Hall.  The historic building is now approaching its 300th birthday and is accessible for the public to visit for free as a National Historic Site.  Owned by the City of Philadelphia and operated by our
National Park Service
, tours of Independence Hall are available nearly every day of the year. Tours of the inside of Independence Hall are conducted by National Park Rangers who are passionate about American History and Independence Hall.  After a short orientation within the reconstructed East Wing of Independence Hall, a Park Ranger will guide you into the main building of Independence Hall which dates back to 1732.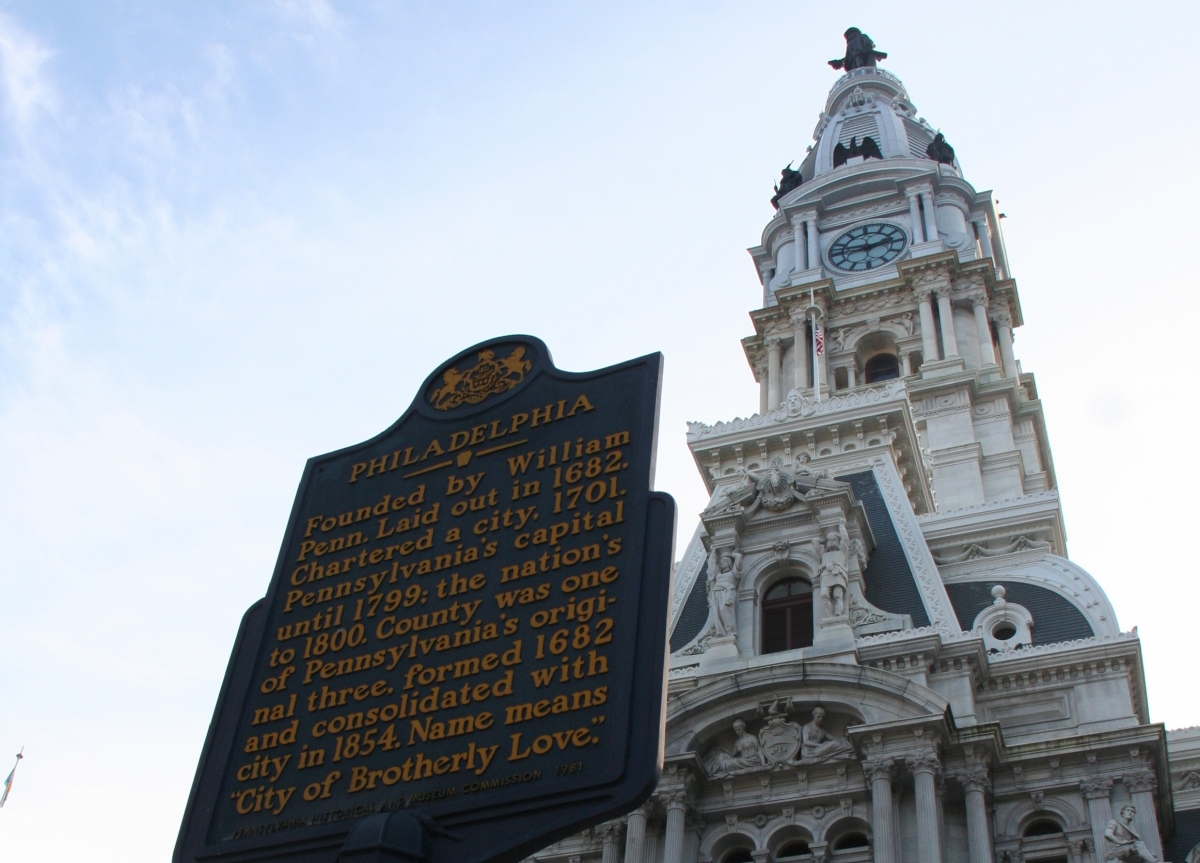 Once inside, you'll see a courtroom that once housed the Supreme Court of the British Province of Pennsylvania.  After the courtroom, you'll head across Independence Hall into the Assembly Room of Independence Hall.  The Assembly Room was built for Pennsylvania's colonial government but it was in this historic room that both The Declaration of Independence and the United States Constitution were signed.  Filled with period furniture and designed to look like it did during the 1787 Constitutional Convention, entering the room is a truly awe-inspiring moment.  Your guide will share with you the important debates that were held within this room and the fragile compromises these men were able to reach in order to create the United States of America and inspire countless more across the world.
Insider Tips
While visiting Independence Hall is free to the public, you will need to pick up a free ticket to secure your spot on the tour.  
Independence Hall tickets
are available at the
National Park Service
desk inside the
Independence Visitor Center
, which is located just a block away from Independence Hall at 6th and Market Streets.  The Independence Visitor Center opens at 8:30AM and tickets are made available on a first come, first serve basis.  While tickets at the Independence Visitor Center are only available on the day of your tour, you can also reserve tickets ahead of time for a small fee by visiting
this website
.
If you wish to avoid the hassle of securing your own ticket, you should consider booking a
VIP tour
with
The Constitutional Walking Tour
.  When you book a VIP tour with The Constitutional Walking Tour, we worry about the details so you don't have to.  For every VIP tour we'll secure your tickets to Independence Hall for you (pending availability), and if you choose, we can even take you right into Independence Hall on your tour!  On your private VIP tour, you can receive a quick overview of the most historic sites in Philadelphia in only 75 minutes, or you can delve deep into the history of Philadelphia and the American Revolution on an all day tour and everything in between.  On
The Constitutional's VIP Tour Experience
, we will strive to show you exactly what you want to see at your own pace, with your own private tour guide.
How to Get There 
Independence Hall is located on Chestnut Street in between 5th and 6th streets. It is located just two blocks south of the
National Constitution Center
where all of our tours both begin and end.  Independence Hall is also one of the most important stops on
The Constitutional Walking Tour
and all of our guests get an opportunity to see and learn about the "birthplace of America."  And remember, Philadelphia's designation as a World Heritage City is about more than just Independence Hall.  There is a whole historic city to explore and there is no better start to explore this city than a Constitutional Walking Tour.
Independence Hall is also easily served by public transit, as it is just a block away from
5th Street Station
on the Market Frankford Line.  It is also easy to reach by car as it located just blocks away from Interstate 95 and there are multiple parking garages in the immediate vicinity.  
Hours
Independence Hall
9:00AM – 5:00PM
11:00AM – 4:00PM on most holidays
(Note: these hours are subject to change, and you may want to contact Independence National Historical Park to confirm)
Additional Information
520 Chestnut Street
Philadelphia, PA 19106
215.965.2305