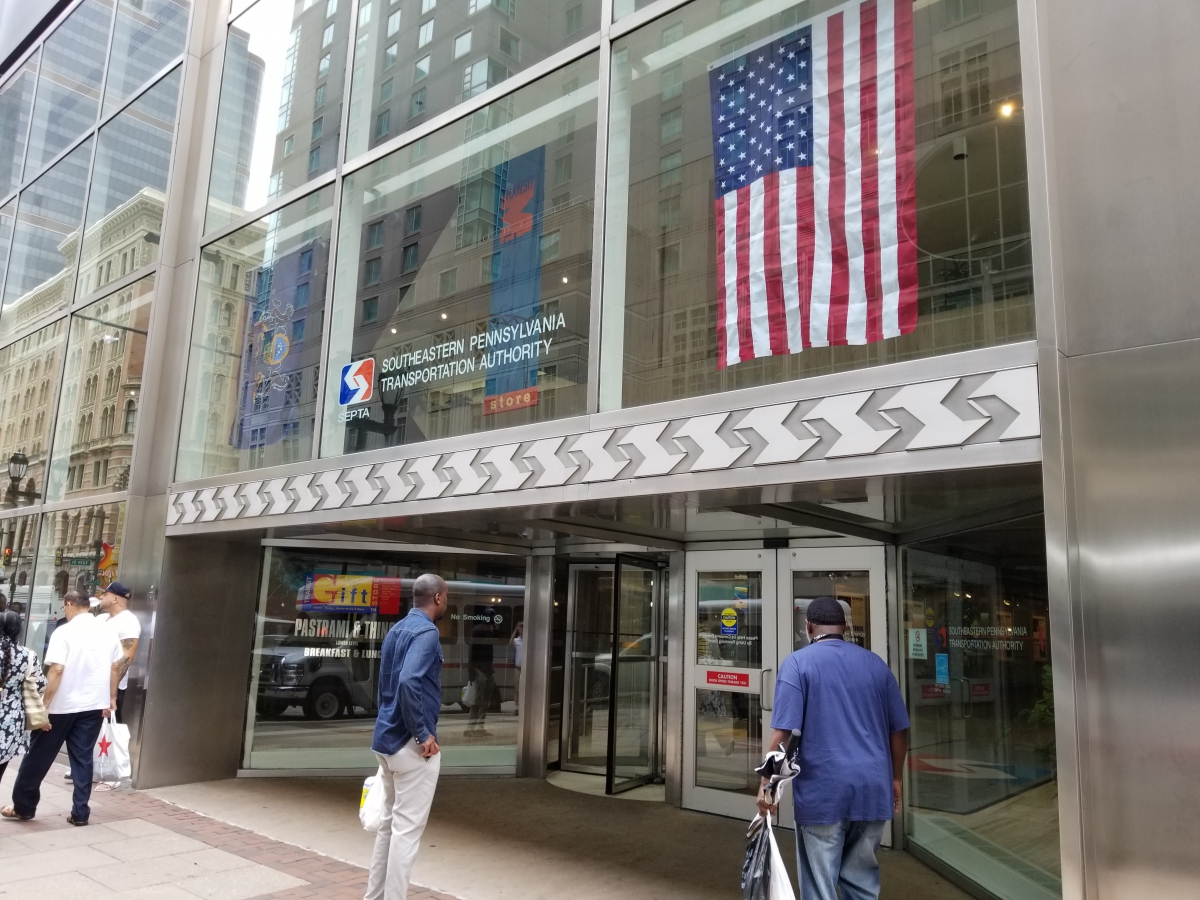 The
SEPTA Transit Museum
 is free of charge and presents the heritage of Philadelphia's public transportation system, which celebrates more than a half-century of keeping Philly moving. #ISEPTAPhilly
Among the attractions are a 1947 trolley, cool transit memorabilia, and vintage photographs.
The
SEPTA Gift Store
offers a curated assortment of SEPTA signature merchandise along with a unique selection of memorabilia, books, DVDs, collectables and Philly souvenirs to satisfy the craving of any railroad or transit enthusiast.
For the model railroad collector, be sure to check out SEPTA's model railroad engines, cars and complete sets in various scales: N, HO, O and G.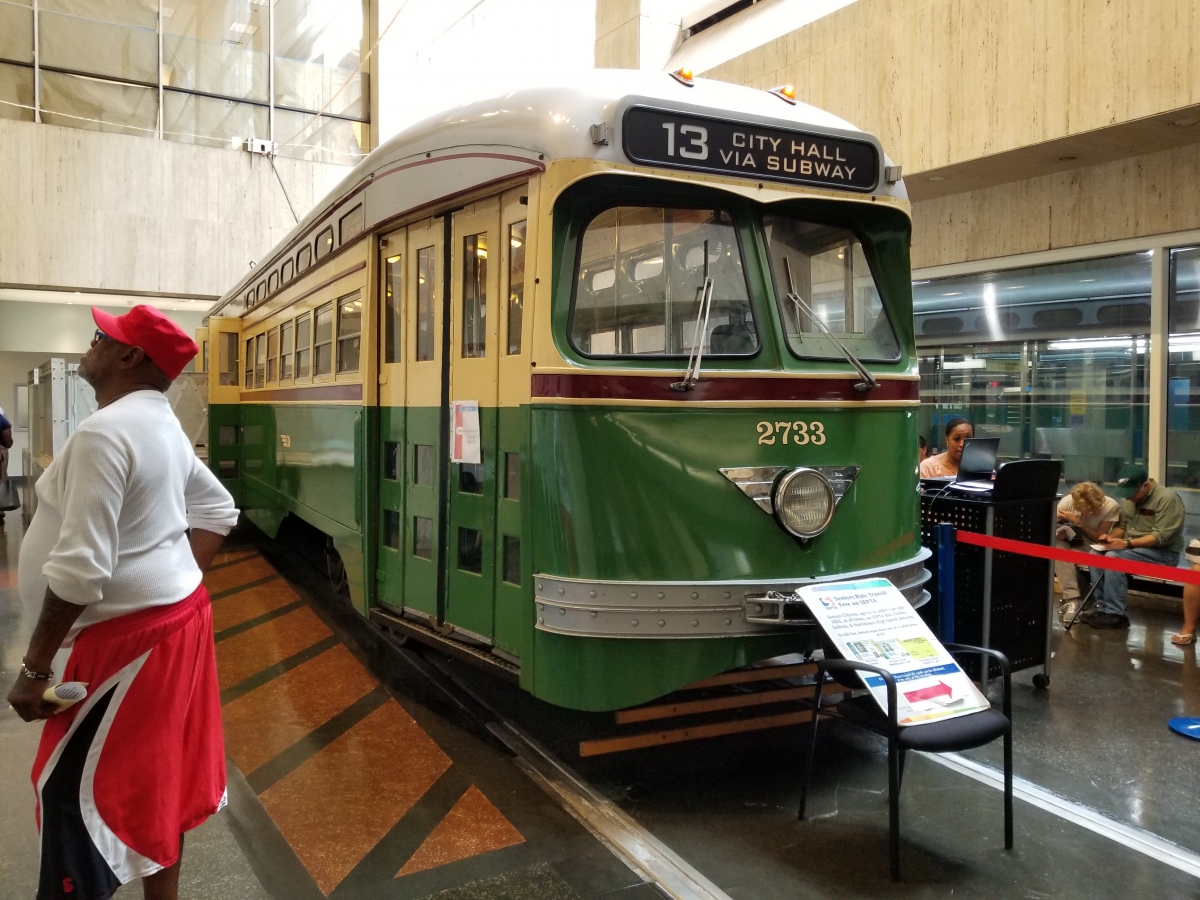 The SEPTA Transit Museum and Gift Shop also features:
Special model train displays
A transit exhibit chronicling the 100 Years of the Market-Frankford Line (sometimes called the Market-Frankford Elevated Line or just the El)
Trolleys in Philadelphia (check out the history of Trackless Trolleys)
Thomas the Tank play area for children 
Hours
Monday - Friday 10AM - 5PM 
Saturday 10AM - 3PM
How to Get There
The SEPTA Transit Museum and Gift Shop is located at 1234 Market Street (12th & Market Streets) in Center City Philadelphia.  For guests of The Constitutional Walking Tour, the SEPTA Transit Museum and Gift Shop are just a short 0.8 mile walk from the National Constitution Center. From the Constitution Center, walk up 6th Street heading North and make a right onto Market Street.  The SEPTA Transit Museum and Gift Shop will be on your left (South side of Market between 12th and 13th Streets). Alternatively, for those wanting an even more authentic SEPTA experience, take SEPTA's Broad Street Line subway on a quick run from 5th & Market to 13th & Market Streets.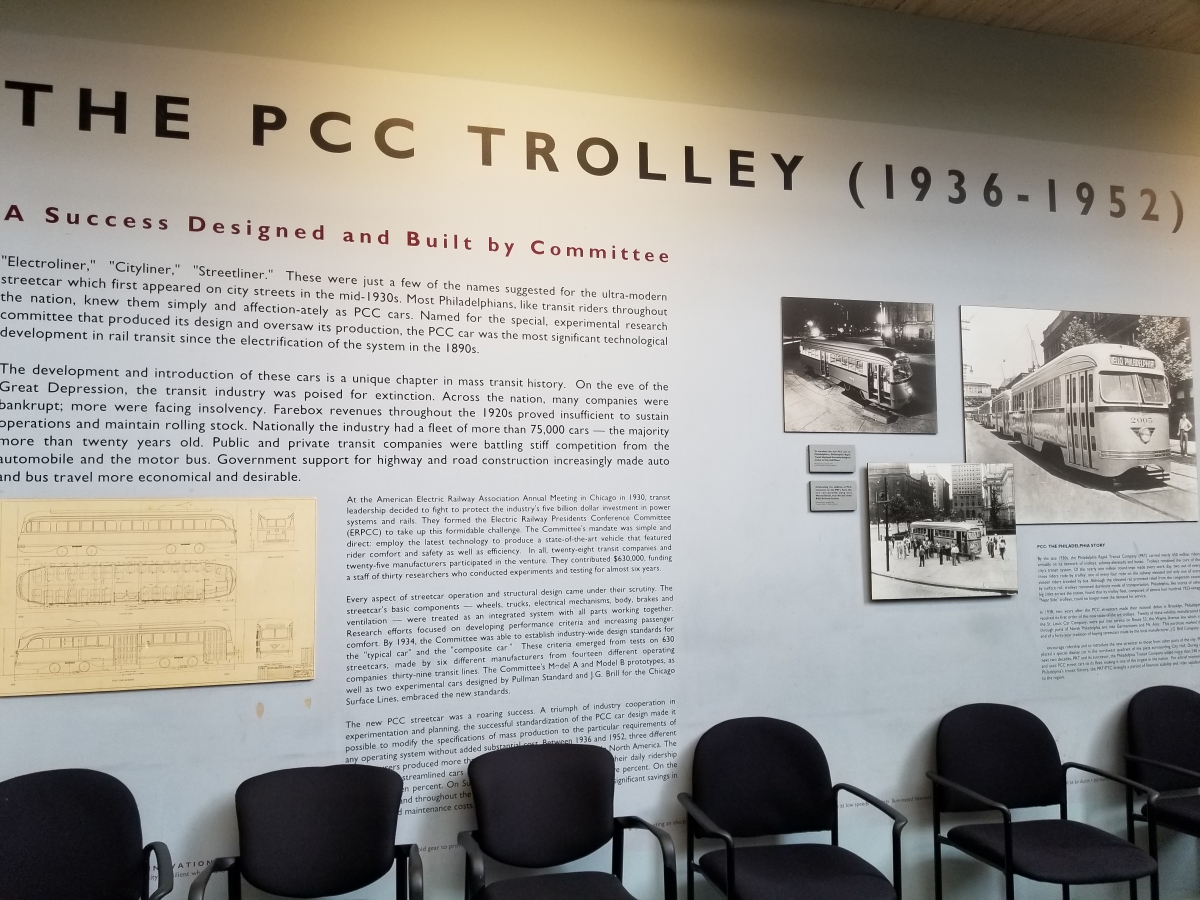 Additional Information
1234 Market Street
Philadelphia, PA 19107
215.580.7168