Related Posts:
Stephen Tyng Mather (July 4, 1867 - January 22, 1930) was the first Director of the National Park Service. To honor his work at Independence National Historical Park in Philadelphia, the Stephen Mather Memorial Plaque is prominently displayed adjacent to the Independence Visitor Center's 5th Street side entrance.  It is fitting that Mather's birthday is on America's Birthday, the Fourth of July, and that Mather's plaque faces towards the Liberty Bell Center and Independence Hall, America's Birthplace (just 1.5 blocks away) where the United States was born on July 4, 1776.
"Stephen Mather laid the foundation of the National Park Service defining and establishing the policies under which its areas shall be developed and conserved unimpaired for future generations. There will never come an end to the good that he has done."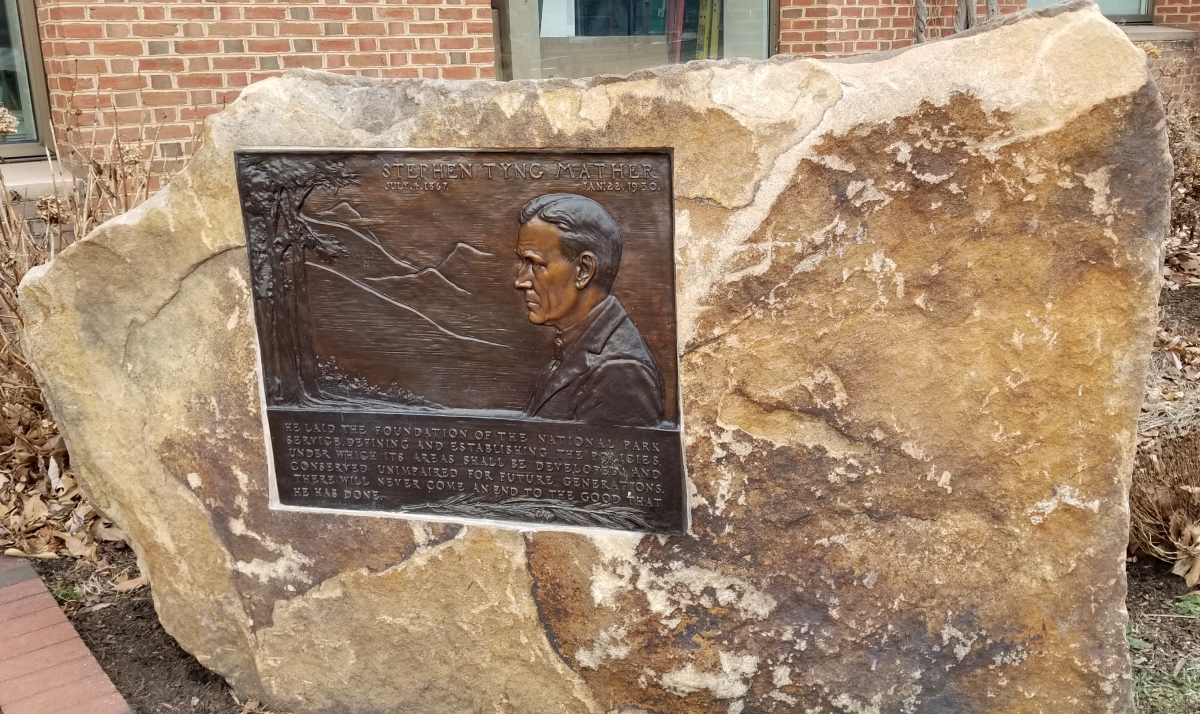 Mather was a wealthy businessman from Chicago who came to Washington, D.C. in January 1915 as Special Sssistant to Secretary of the Interior Franklin K. Lane for National Parks. Mather's vigorous efforts to rally public and political support for the National Parks helped persuade the United States Congress to create the National Park Service in 1916. Mather was appointed as the first NPS Director in May 1917, and he continued to promote park access, development, and use.  Mather also generously contributed to the national parks from his personal fortune amassed in the private sector selling Borax. During his tenure, the National Park Service's domain expanded eastward with the addition of Shenandoah, Great Smoky Mountains, and Mammoth Cave National Parks. Periodically disabled by manic-depression, Mather left office in January 1929 after suffering a stroke and died a year later.
It is no secret why the National Park Service has been referred to as America's Best Idea.
Visitors to National Parks around the United States often try to find the Stephen Mather Memorial Plaque at each National Park so that they can capture a photo. In Philadelphia, many visitors see the Stephen Mather Memorial Plaque because the 5th Street side entrance to the Independence Visitor Center is closest to the National Park Service desk inside the Visitor Center where Independence Hall tickets can be picked up on the day of your visit.