Related Posts:
A Free Family Fun Cinematic Experience
Check out The Universal Sphere's new short film entitled "The Power of I" which was created by Steven Spielberg, DreamWorks Animation, Universal Parks and Resorts and Comcast Labs (which is building tomorrow's technologies right here in Philly). Located on the second floor lobby of the Comcast Technology Center, this free, cinematic experience explores the power of ideas and is a great family friendly activity for locals and visitors alike. The Power of I experience takes about 15 minutes, and it is presented in a 360-degree dome theater. The Universal Sphere is open to the public, and film runs throughout the day, Monday-Friday from 10AM-5PM.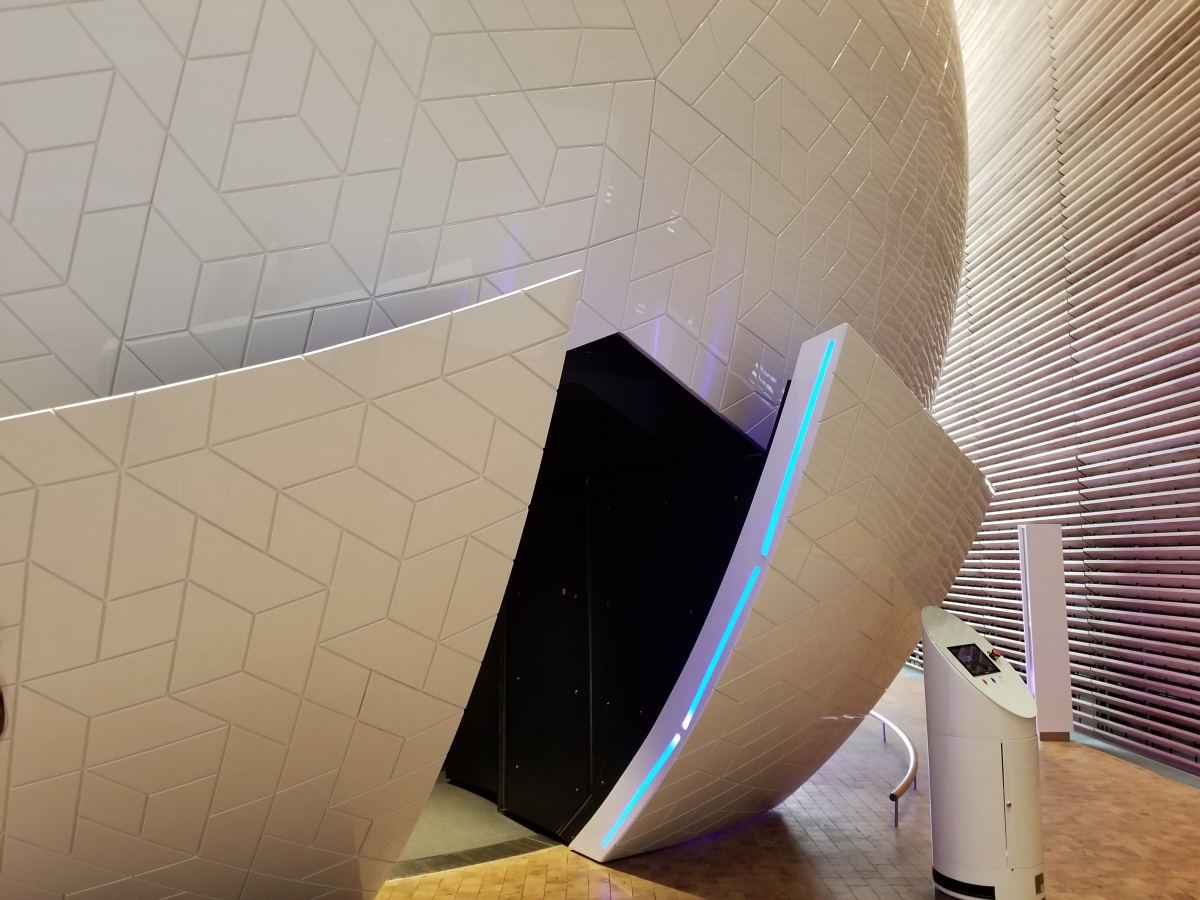 Free Tickets
Visitors can book their free tickets to The Universal Sphere on the day of your visit at TheUniversalSphere.com. You can also try to get a ticket on-site with one of The Universal Sphere's Experience Guides. The Universal Sphere theater can accomodate 25 people per show, and Comcast anticipates offering an average of 30 shows per day. As of now, there are no evening or weekend showtimes available, but stay tuned to see whether Comcast expands the schedule.
Group Tickets
Group tickets for 7-25 guests can be made up to two months in advance by visiting the Groups link on TheUniversalSphere.com. For groups larger than 25, please send an email to TheUniversalSphere@Comcast.com.
Insider Information
At the end of The Universal Experience, you become a part of the show as illustrated below so sit back, relax and smile!
Go behind the scenes with the creative minds who developed The Universal Sphere about the power to explore ideas of all sizes which have shaped our world.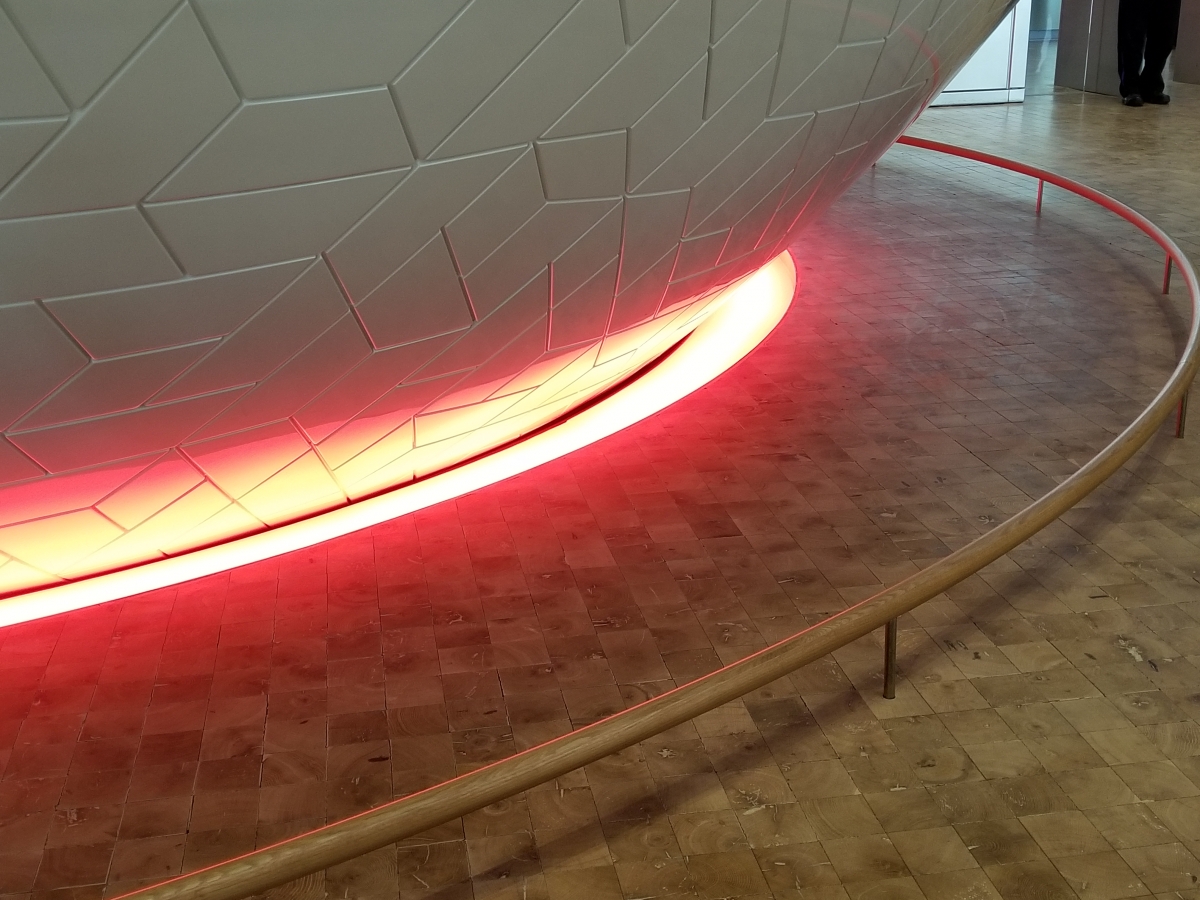 When looking at the outside of The Universal Sphere which is 34-feet tall and 39-feet in diameter, Epcot's Spaceship Earth at Walt Disney World may come to mind, but The Universal Sphere is totally different -- it's free, it's inside, and it's located in Philadelphia where the power of thought, expression and ideas helped catalyze the birth of our nation back in 1776 at Independence Hall (one of the sites featured along The Constitutional Walking Tour). If Benjamin Franklin were alive in 2019, he would have loved The Power of I in talking about innovation and design.
How to Get There
The Comcast Technology Center is located at 1800 Arch Street in the heart of Center City Philadelphia.  For guests of The Constitutional Walking Tour, it's about a 1 mile walk from the National Constitution Center. From the Constitution Center, walk about 12 blocks West on Arch Street, and you'll see the Comcast Technology Center on your left.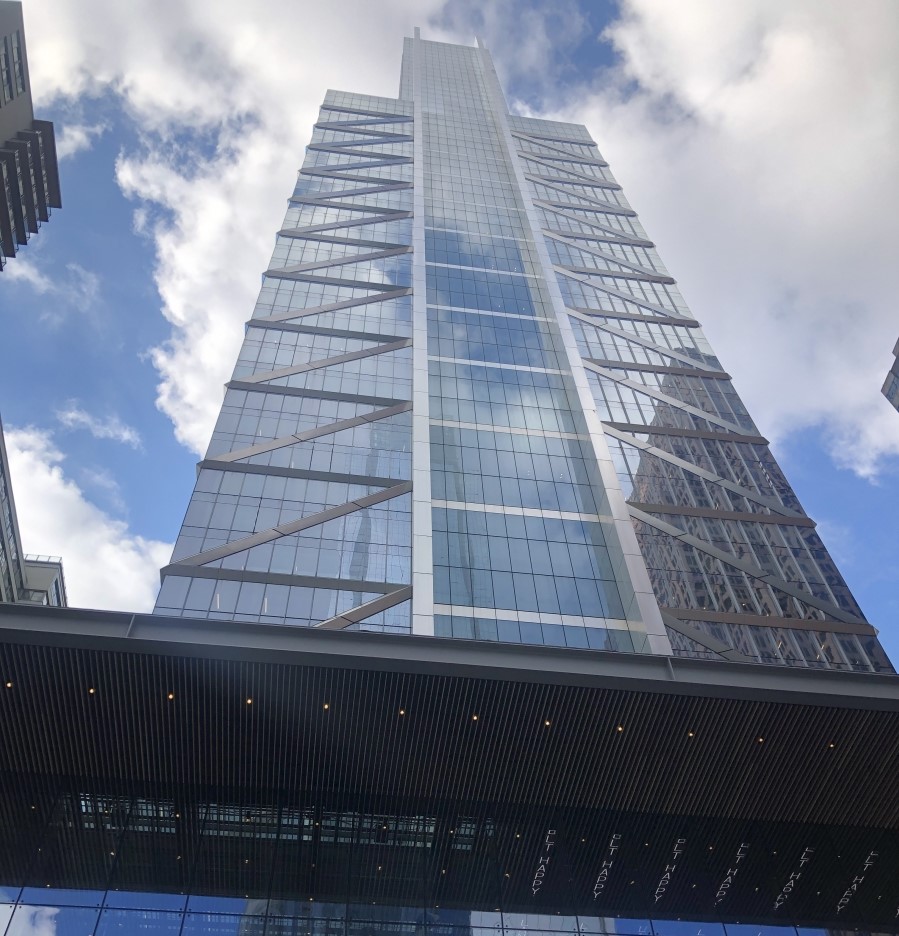 Additional Information
The Universal Sphere at the Comcast Technology Center
1800 Arch Street
Philadelphia, PA 19103