Related Posts
Franklin Square turns into a Winter Wonderland with its annual Electrical Spectacle Holiday Light Show presented by PECO.
Dates
November 19, 2020 to December 31, 2020
While many of the City's traditional holiday festivities may have been canceled or altered in 2020 due to the COVID-19 pandemic and with the City of Philadelphia's Safer at Home guidance, Franklin Square is a great annual tradition that is continuing this year in a safe and socially distanced manner. Franklin Square benefits from being a 7 acre outdoor venue which allows for plenty of room to spread out for a safe visitor experience.
Additionally, Franklin Square has hand sanitization stations, along with social distancing reminders, limited capacities on attractions.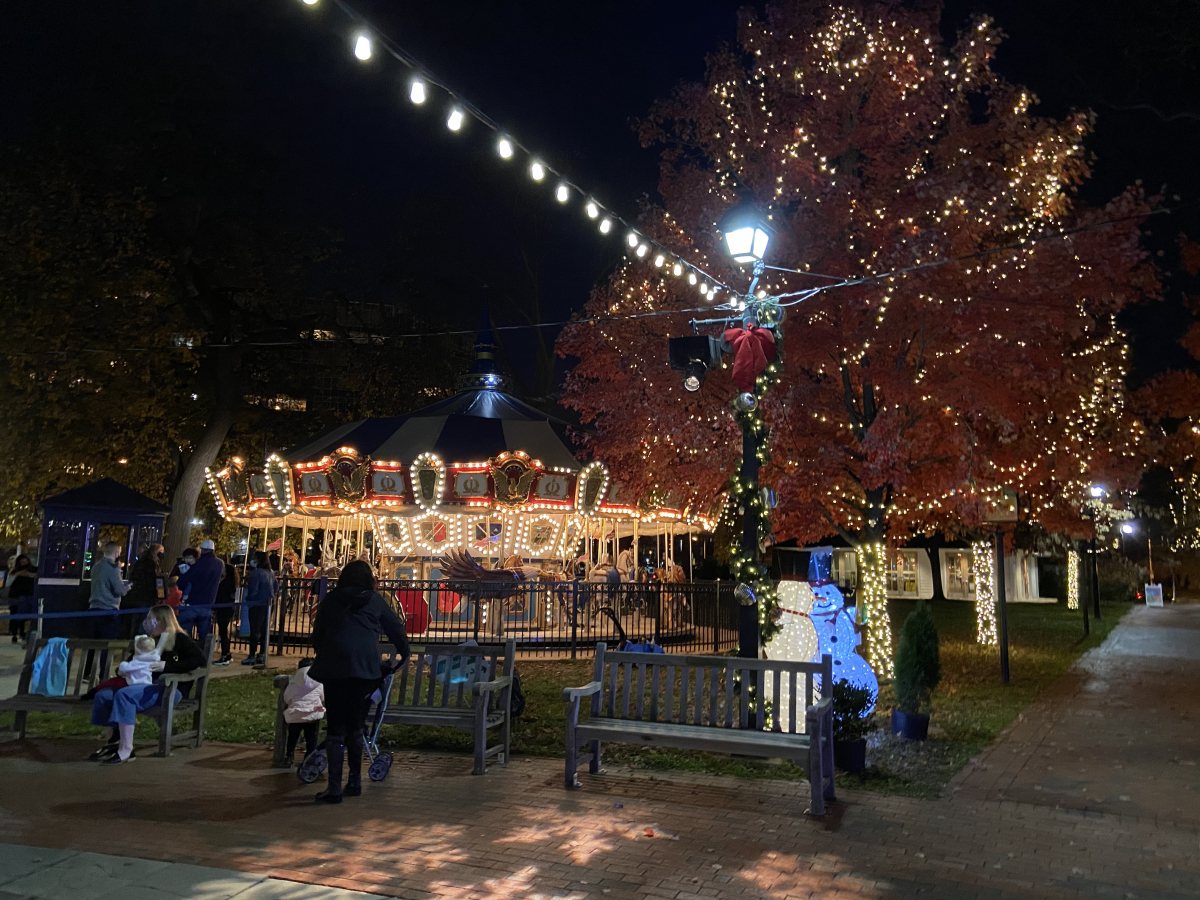 Guests can safely celebrate the magic of the holidays both day and night. During the day, visitors and locals alike can enjoy 18 fun holes of Philly Mini Golf presented by IBEW Local 98, take a ride on the Carousel, and have the kids enjoy the great playground area.
Note
Due to new City of Philadelphia regulations, for the time being there will be no SquareBurger or Franklin Bus food and drink service during Winter in Franklin Square presented by Citizens.
For the safety of all guests and due to facial mask requirements, outside food and drinks are not permitted inside Franklin Square.