Related Posts
The history behind Philly's signature sandwich.
The History
While disputed by some, most can agree that the Philly Cheesesteak (simply a "cheesesteak" to locals) was invented by brothers Pat and Harry Olivieri in 1930.  Originally sold at a street side stand, the brothers would soon after open a restaurant named 
Pat's King of Steaks
 which still operates today.  Oddly enough, the cheesesteak did not originally contain cheese, that didn't come until 10 years later in 1940.
The cheesesteak became so popular that imitators sprung up all over the region, to the point where today restaurants all over the city sell the popular sandwich.  Pat's biggest competitor and rival is
Geno's Steaks
.  Geno's opened in 1966 directly across the street from Pat's in the heart of South Philadelphia and they have been battling each other for cheesesteak supremacy ever since.     
What to See
The intersection of 9th Street and Passyunk Avenue in South Philadelphia is arguably the mecca of cheesesteaks.  Both Pat's and Geno's occupy the intersection and some enjoy trying a little of each sandwich and attempting to decide once and for all which sandwich is better.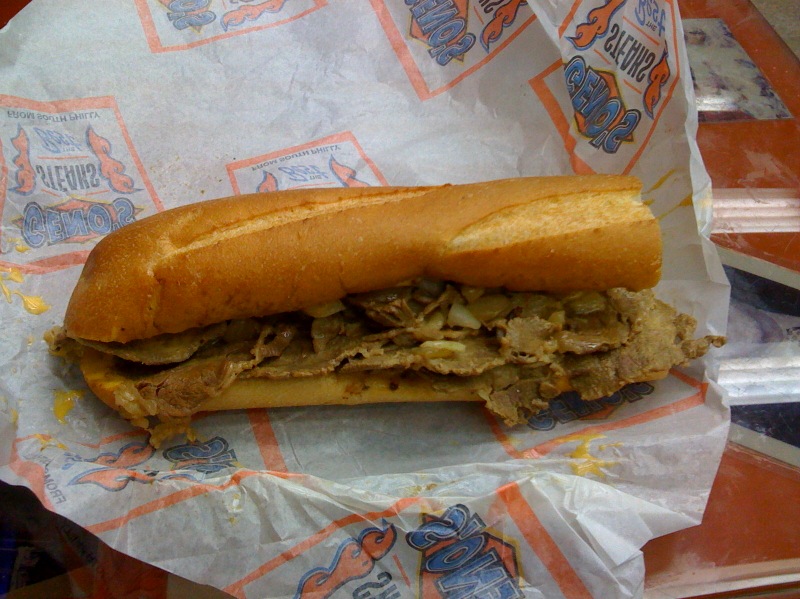 To some however, Pat's and Geno's don't even enter into the conversation for best cheesesteak.  Many place their loyalties with
Jim's Steaks
on South Street, while still others instead prefer
Campo's
in Old City.  Cheesesteak loyalties are also often closely aligned with geographical boundaries, as many in Northeast Philadelphia claim that
Steve's Prince of Steaks
reigns supreme, while those in Roxborough rep
Dalessandro's
.
Complicating matters is the fact that a cheesesteak can be found in restaurants all over the city and not to mention, just about every food truck and cart you pass.  Try not to be overwhelmed by the choices. The truth is, cheesesteaks across the city have many more similarities than differences, starting with a locally baked Italian role that most consider the most crucial element to achieve a truly authentic Philly Cheesesteak.  As long as you're in Philadelphia, it's hard to go wrong.
Insider Tips
In order to expedite all those hungry customers, some of the most famous cheesesteak joints in Philadelphia demand customers place their orders in a very particular manor. Making a mistake can even get you sent to the back of the line at some establishments! Generally provolone, American and Cheese Whiz are your only options for cheese and as far as toppings go, at many places the only acceptable addition is fried onions.  In order to properly place your order, first tell your server what kind of cheese you want.  Adding the word "wit" indicates you want fried onions with your cheesesteak while "witout" signifies that you'd prefer your sandwich without onions.  So to order a cheesesteak with provolone and no onions, you'd simply say "cheesesteak, provolone, witout."  Good luck!  
How to Get There
Guests of
The Constitutional Walking Tour
and
The Constitutional Bus Tour of Philadelphia
will find that the closest famous cheesesteak establishment is Campo's.  Campo's is between 2nd and 3rd Streets on Market Street, just a few blocks away from the National Constitution Center where both tours begin and end.  Jim's Steaks on South Street is also a short 15 minute walk away.
Regardless of where you want to go to get a cheesesteak, it is likely
Septa
can help you get there, whether it be by rail, subway, trolley or bus.
Those driving will likely be able to find street parking within in the vicinity or each restaurant (remember to pay the parking kiosks if necessary).
Hours
Pat's and Geno's are open 24/7, hours for other restaurants vary, be sure to check.
Additional Information
9th Street and Passyunk Avenue
215.468.1546
1219 S 9th Street
215.389.0659
400 South Street
267.519.9253
214 Market Street
215.923.1000
7200 Bustleton Avenue
215.338.0985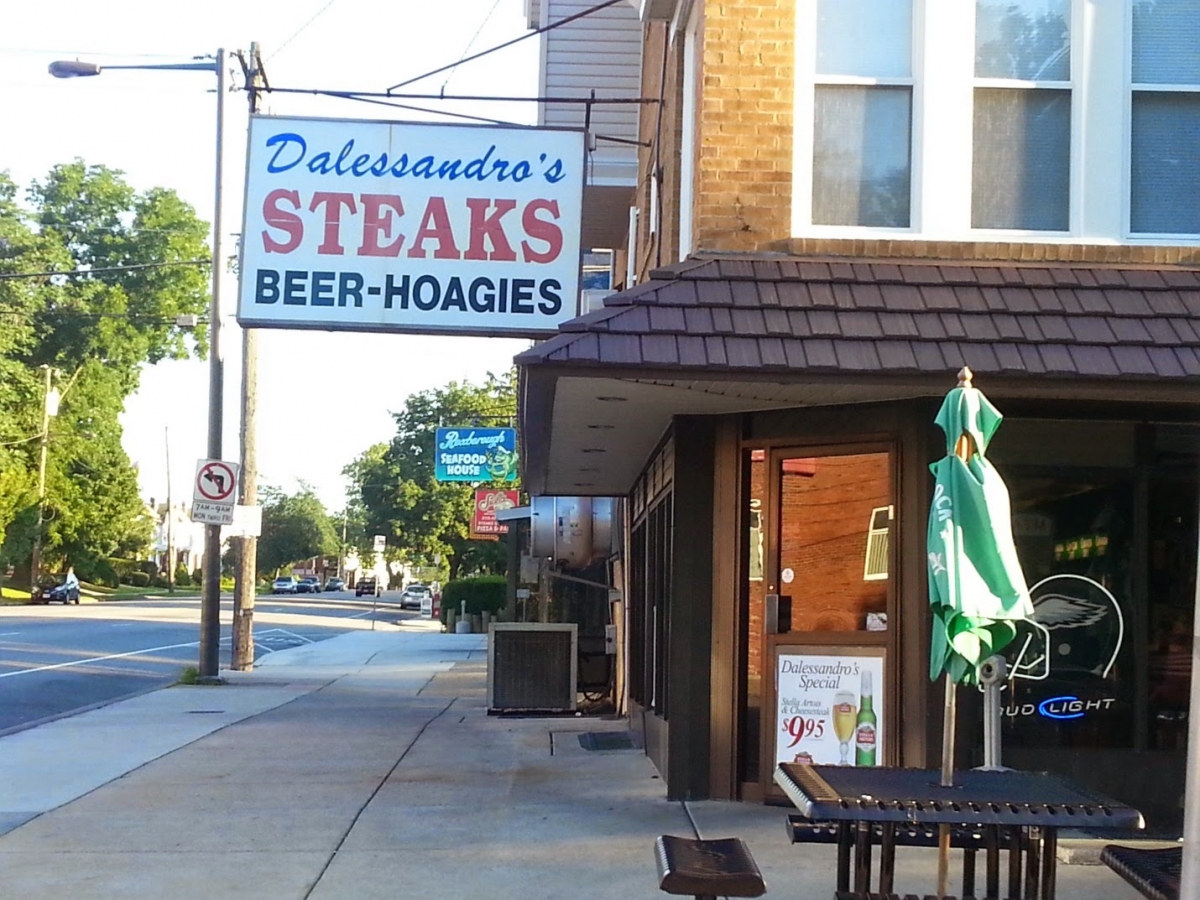 600 Wendover St
215.482.5407