Related Posts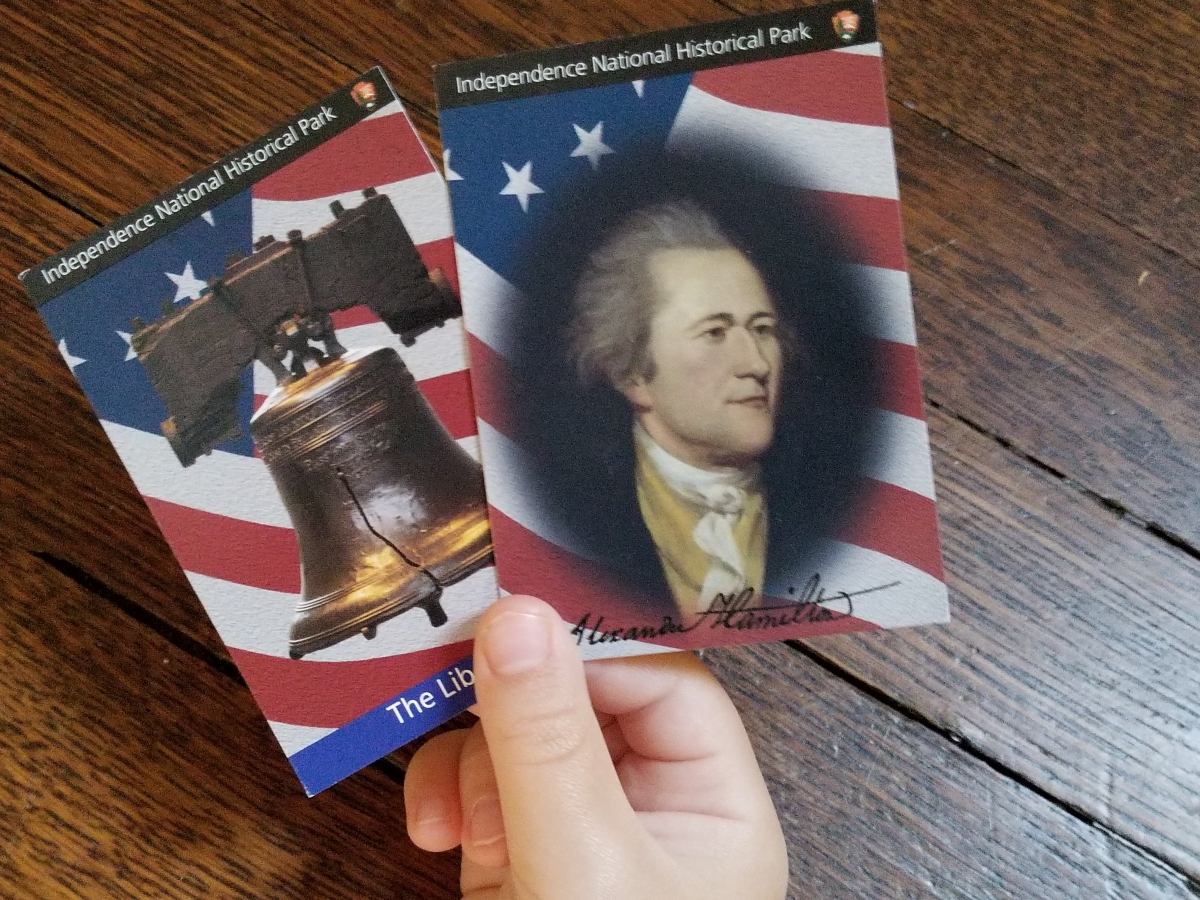 If you want to get your kids excited about visiting Independence Park and learning about the history of America's Birthplace, there are two great free programs that the National Park Service provides: Independence Trading Cards and the
Junior Ranger Activity Booklet Program
.
Kids can learn and earn Independence Trading Cards by visiting the Park's buildings, talking to Park Rangers, and answering questions on American history from Park Rangers.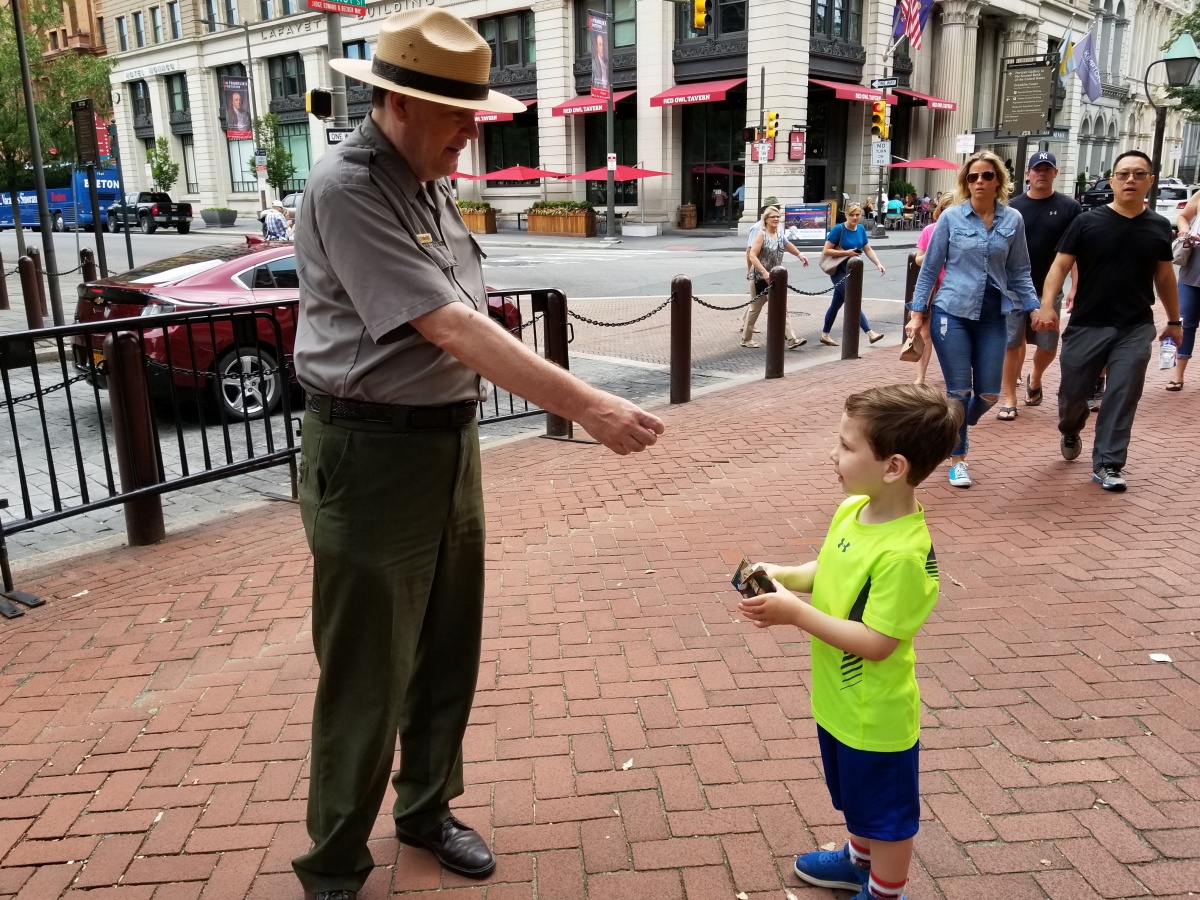 It is a great way to build independence in young children by encouraging kids to spot Park Rangers (who are stationed throughout the Park, inside and outside of the buildings), approaching them and then politely asking them, "do you have any Trading Cards?" 
Park Rangers will then engage with the kids, share some information and ask a question or two, before giving kids a collectible Trading Card. If the Park Ranger only has the same Trading Card(s) that your children already have, your kids should collect the "doubles" of certain Trading Cards and then trade their doubles with other kids or Park Rangers.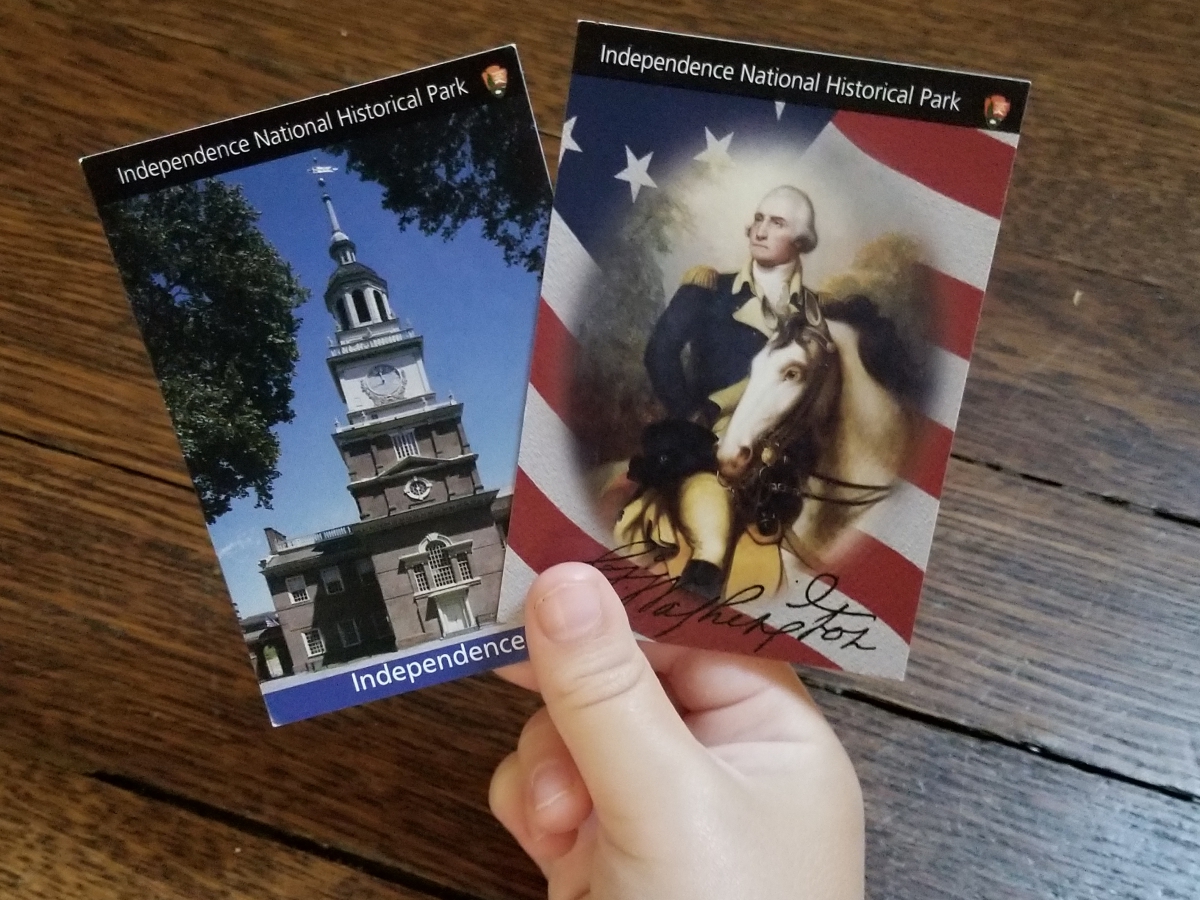 Kids can collect Trading Cards to learn about the theme of the Liberty Bell, the world's symbol for liberty. While supplies varies throughout the year, there are about 20 Independence Trading Cards in circulation that are included in three different issued series: 
Faces of Independence
Civil War to Civil Rights
Heroes of the Underground Railroad
Getting Started
Ask a Park Ranger at the Independence Visitor Center at 6th & Market Streets about how to get started and you can earn your first Trading Card.
Independence Trading Cards can only be earned during the kids' visit to Independence Park.  Unfortunately, requests for Trading Cards by mail requests are not honored.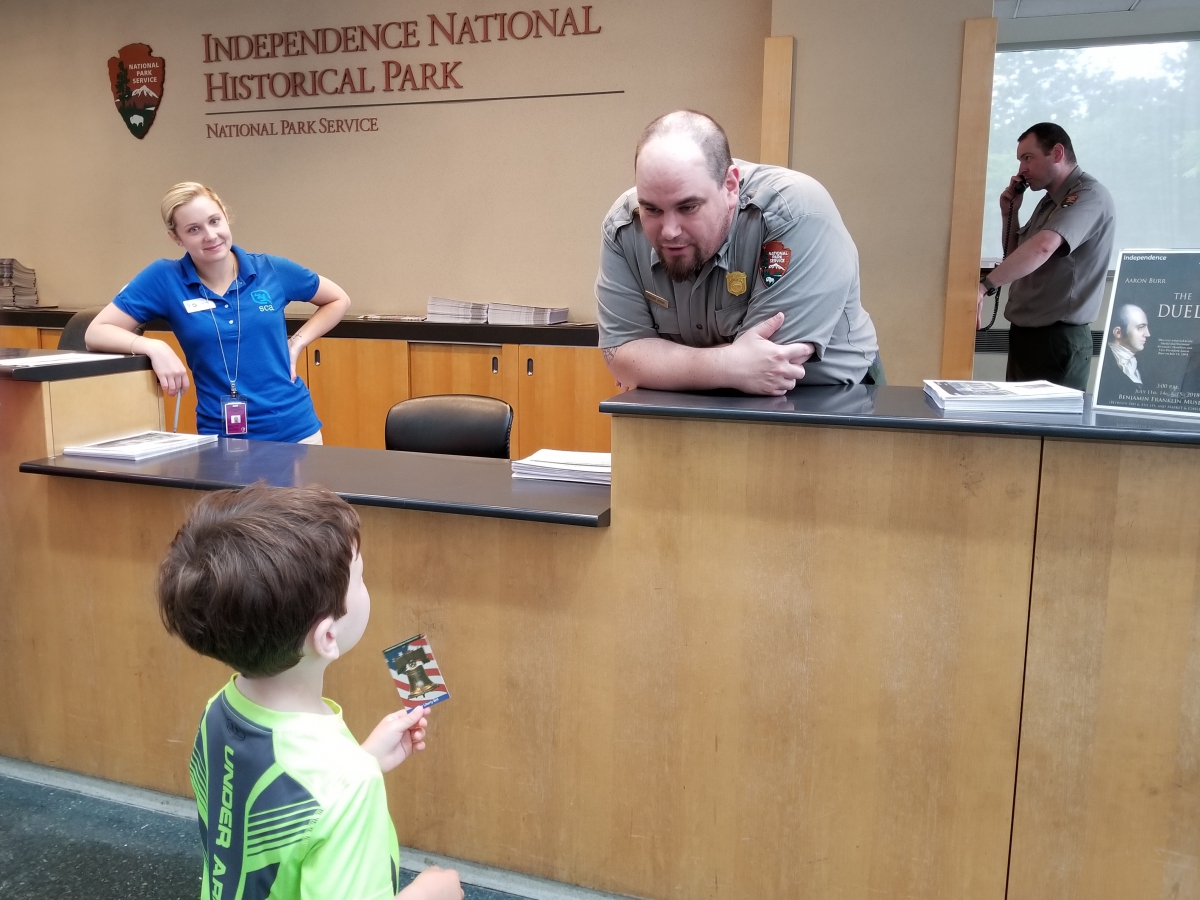 Trading Cards are Available Throughout Independence Park, including at:
Independence Visitor Center
The West Wing of Independence Hall
The Portrait Gallery of the Second Bank of the United States
New Hall Military Museum
Franklin Court (the Printing Office and Fragments of Franklin Court)
Some of the most popular Trading Cards seem to be
Alexander Hamilton
(think Hamilton the Musical), George Washington, the Liberty Bell and Independence Hall.
You can view some examples of Independence Trading Cards by
clicking here
. 
Whether or not Trading Cards evoke great childhood memories of collecting Topps baseball cards, Upper Deck hockey cards, Star Wars cards or even Pokémon cards, kids visiting Independence Park love the free Trading Cards. The Independence Trading Cards are ideally targeted towards kids ages 4-14.   Plus, the Trading Cards are a great free souvenir that also contain useful facts and pictures that will extend your children's learning, even after your visit.
Have a great time and enjoy collecting!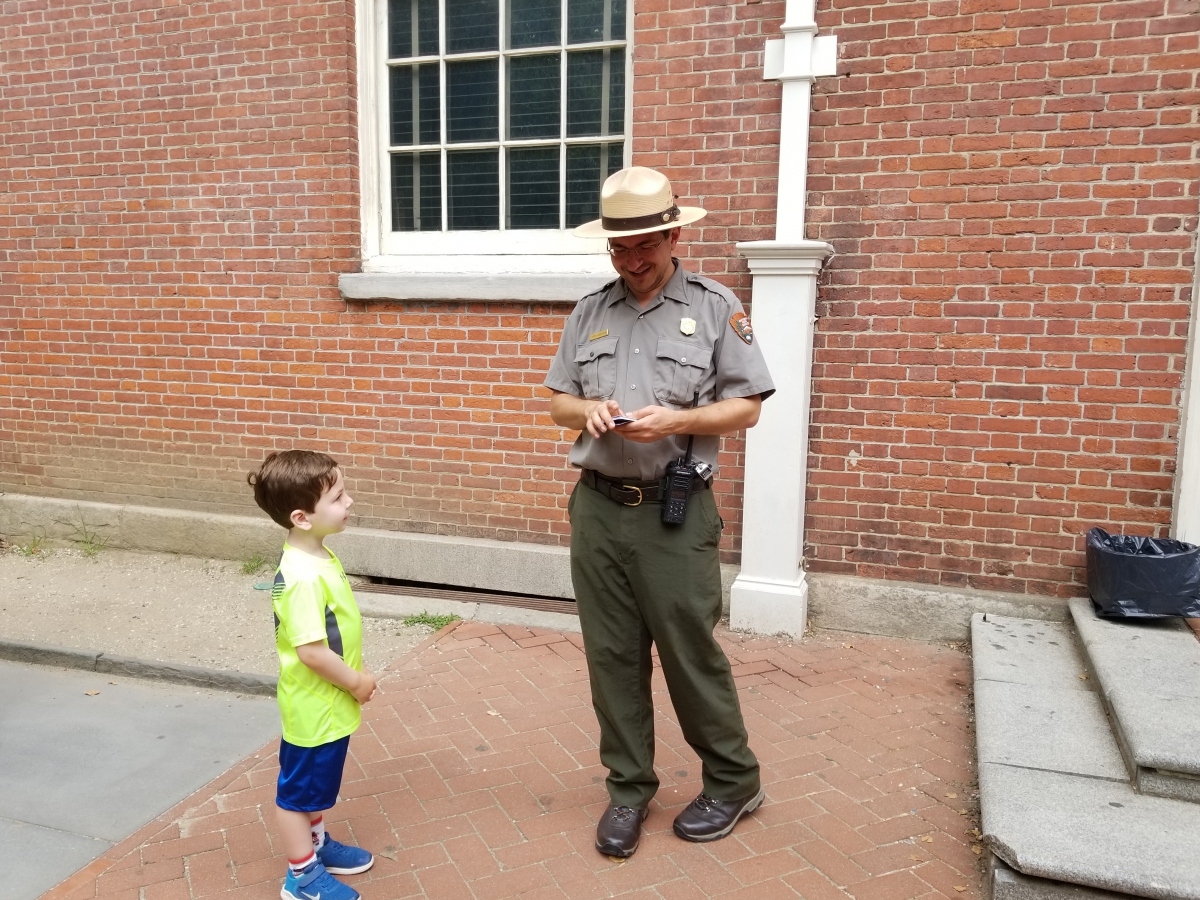 Additional Information:
You can call 215.525.1776 or
click here to buy tickets
to The Constitutional Walking Tour of Philadelphia. Taking The Constitutional will provide a primary overview of Independence Park to learn a lot of the great history of America's Birthplace.  Families find that The Constitutional is an ideal way to start their adventure in Independence Park, and that kids often use their knowledge gained on tour to answer the Park Ranger's questions and earn free Trading Cards after the tour.
599 Market Street
One North Independence Mall West
Philadelphia, PA 19106
800.537.7676