Related Posts
From sea to shining sea, America celebrates New Year's Eve and New Year's Day with many great traditions including parades. In addition to the Tournament of Roses Parade in Pasadena, California that precedes the Rose Bowl, the Mummers Parade in Philadelphia has been heralded as "America's New Year's Day Celebration!"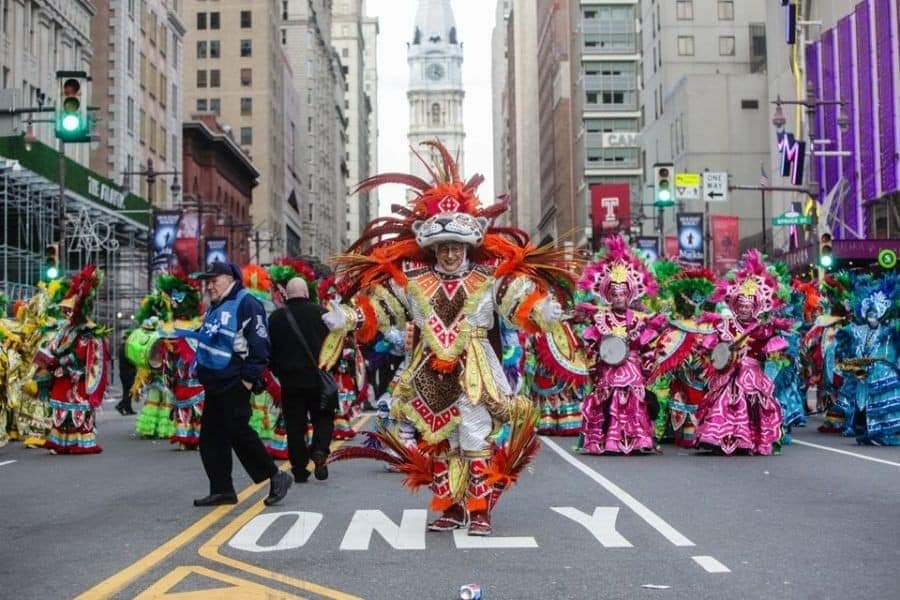 The Mummers Parade is a signature event that is synonymous with Philadelphia dating back to December 1, 1901. The Mummers Parade is a time honored family tradition in Philly, and the Mummers are iconic to Philadelphia just like the Liberty Bell, Independence Hall, soft pretzels and Philly Cheesesteaks.
There are five different divisions in the Mummers Parade including:
The Comics offer a satirical look at current events and famous people
The Wench Brigades also offer a satirical look at current events and famous people
The Fancies dazzle with glitzy costumes
The String Bands energetically play various instruments including banjoes, saxophones, percussion and string instruments
The Fancy Brigades offer choreographed theatrical extravaganzas
The word "mummer" can be traced to Greek mythology because "momus" was the personification of satire, mockery and censure. The term "mummer" can also be linked to the late Middle English word "mommer" and the Old French word "momeur". Each relates to miming, masking and folk play.
About 10,000 adults and children march in the Mummers Parade that is an all-day affair that starts at City Hall and marches down Broad Street to Washington Avenue.
It is interesting to note that in the program above that New Year's Eve in 1900 started with the "grand illumination" of both City Hall and Independence Hall at 8PM.
To learn more about the history of the Mummers, please see this article entitled "How the Mummers came to Philadelphia" as published by The Philadelphia Inquirer on December 28, 2017.
When the Philadelphia Eagles won the Super Bowl in 2018 (Super Bowl LII), there was a Super Bowl Parade that culminated at the Rocky Steps of the Philadelphia Museum of Art. There was 
Jason Kelsey, Philadelphia Eagles Center, appeared in a Mummers Costume, and he gave a very memorable speech, "An Underdog is a Hungry Dog!"
Insider Information
If you miss the excitement of the Mummers Parade in person on New Year's Day, you can still experience the Mummers by visiting the Mummers Museum which preserves the uniforms, songs and memorabilia of the past and explains the customs of the Mummers clubs.
Additional Information
For additional information on the Mummers Parade, click here.