Related Posts
Guest Blogger: Andrew Terranova, Concierge, Sofitel Philadelphia
When I was asked by The Constitutional Walking Tour to put together a series of blogs on African American historical figures in Philadelphia, I jumped at the opportunity to learn more about the proud heritage of our city and the contributions made by its citizens. As an American history buff, I am always fascinated by the individual stories of people who have helped make history happen.
We do talk a lot about the foundation of our country in our 75 minute walking tour, but the stories don't end with Ben Franklin and Betsy Ross. These patriots made Philadelphia AND America great places, but they couldn't have without the help of some unsung heroes. I'll also provide you with the details of where you can go to learn more about them so you can venture out to pay your respects
Ethel Waters (October 31, 1896 – September 1, 1977)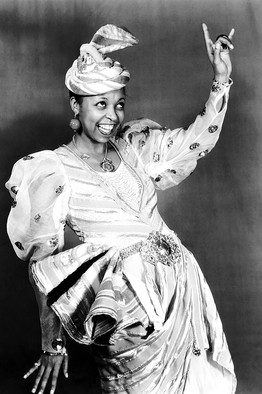 On a personal level, this Chester, Pennsylvania born diva is one of my favorite performers. She stands along with Billie Holiday and Ella Fitzgerald as one of the great jazz giants of all time.
Waters grew up in extreme poverty and was married for the first time at the age of 12, while she was still attending convent school. At 13, she became a chambermaid in a Philadelphia hotel, and that same year she sang in public for the first time in a local nightclub. At 17, she earned the nickname "Sweet Mama Stringbean" and was performing all over the country. She was the first woman to sing the W.C. Handy classic "St. Louis Blues" on stage. Her professional rise was rapid, and she moved to New York City. In 1925, she appeared at the Plantation Club in Harlem, and her performance there led to Broadway.
In 1927, Waters appeared in the all-Black revue Africana, and thereafter she divided her time between the stage, nightclubs, and eventually movies. In 1933, Waters appeared in her third Broadway show, Irving Berlin's musical As Thousands Cheer, her first departure from shows with all-Black casts. She was the originator of the classic standard "Heat Wave" and imitated Josephine Baker while singing "Harlem on My Mind." Her rendition of "Suppertime," a heartbreaking song about a woman trying to figure out how to tell her children that their father has been lynched, is a groundbreaking moment in 20th Century theater history.
Supper time
I should set the table
'Cause it's supper time
Somehow I'm not able
'Cause that man o'mine
Ain't comin' home no more
Supper time
Kids will soon be yellin'
For their supper time
How'll I keep from tellin'
Them that man o'mine
Ain't comin' home no more?
How'll I keep explainin' when they ask me where he's gone?
How'll I keep from cryin' when I bring their supper on?
How can I remind them to pray at their humble board?
How can I be thankful when they start to thank the Lord?
Considered one of the great blues singers, Waters also performed and recorded with such jazz icons as Duke Ellington and Benny Goodman. Several composers wrote songs especially for her, and she was particularly identified with "Dinah," "I Got Rhythm," and "Stormy Weather."
From 1939 on, she appeared in more musicals, including Cabin in the Sky (she also appeared in the 1943 film version). Probably her greatest dramatic success was in the stage version of Carson Mccullers' The Member of the Wedding in 1950, for which she won the New York Drama Critics' Circle Award. She starred in the movie version in 1953 and became the second African American woman to be nominated for an Academy Award. In 1950, Waters was the first African American actress to star in a television series, Beulah, which aired on ABC television from 1950 through 1952 and garnered her an Emmy nomination. She is also the first African American to be nominated for an Emmy.
Among Waters' other films are Cairo (1942), Pinky (1949), and The Sound and the Fury (1959). After the mid-1950s, Waters worked in television and occasionally in nightclubs. By 1955, Waters was deeply in debt for back taxes. She lost tens of thousands in jewelry and cash in a robbery. Her health suffered, and she worked sporadically. A turning point came in 1957 when she attended the Billy Graham Crusade in Madison Square Garden. She entered the Garden that night a disillusioned, lonely, 61-year-old woman. Years later, she gave this testimony of that night:
"In 1957, I, Ethel Waters, a 380-pound decrepit old lady, rededicated my life to Jesus Christ, and boy, because He lives, just look at me now. I tell you because He lives; and because my precious child, Billy, gave me the opportunity to stand there, I can thank God for the chance to tell you His eye is on all of us sparrows."
She had become successful at giving out happiness, but her personal life lacked peace. She was in debt, and having physical problems, weighed too much to perform comfortably, and was worried about her career.
Waters died on September 1, 1977, aged 80, from uterine cancer, kidney failure, and other ailments, in Chatsworth, California. Listening to her music, you can hear the dichotomy of pain and joy, reflecting her tumultuous, yet fulfilling life.
"I sang them out of the depths of the private fire in which I was brought up. Only those who are being burned know what fire is like."
-Ethel Waters