Related Posts
Guest Blogger: Andrew Terranova, Concierge, Sofitel Philadelphia
When I was asked by The Constitutional Walking Tour to put together a series of blogs on African American historical figures in Philadelphia, I jumped at the opportunity to learn more about the proud heritage of our city and the contributions made by its citizens. As an American history buff, I am always fascinated by the individual stories of people who have helped to make history happen.
We do talk a lot about the foundation of our country in our 75 minute walking tour, but the stories don't end with Ben Franklin and Betsy Ross. These patriots made Philadelphia AND America great places, but they couldn't have without the help of unsung heroes. I'll also provide you with the details of where you can go to learn more about them so you can venture out to pay your respects
John Coltrane (September 23, 1926 – July 17, 1967) 
Nobody could make a saxophone sing like John Coltrane. Born in North Carolina, he learned the clarinet and alto saxophone in high school. In 1938, his father, aunt and grandparents all died within months of each other, leaving him to be raised by a single mother. During World War II, his mother, aunt, and cousin moved North to New Jersey in search of jobs, leaving him to be taken care of by other family members. When he graduated high school in 1943, he too headed North, settling in Philadelphia. Eventually, the family was reunited there. In 1945, Coltrane was drafted into the Navy but never saw combat.
From 1946 to 1951, Coltrane played in many jazz clubs and joined Dizzy Gillespie's band in the fall of 1950. He played on and off with various bands after leaving Dizzy Gillespie's band in 1951. His addiction problems crept into his personal life, making him difficult to employ. In 1952, he bought a house in Philadelphia at 1511 33rd Street. He returned to Philadelphia in 1954 and was discovered and hired by Miles Davis. This is when things finally started looking up for Coltrane. The first fruits of his association with Coltrane came in April 1956 with the release of The New Miles Davis Quintet (aka Miles), recorded for Prestige on November 16, 1955.
Early in 1957, Coltrane formally signed with Prestige as a solo artist, though he remained in the Davis band and also continued to record as a sideman for other labels. Tensions with Miles Davis grew over his addiction and eventually he was fired. On May 31, 1957, he finally made his recording debut as a leader, putting together a pickup band. They cut an album Prestige titled simply Coltrane upon release in September 1957 (It has since been reissued under the title First Trane). He then joined the Thelonious Monk Quartet.
In March and April 1959, Coltrane participated with the Davis group on the album Kind of Blue. Released on August 17, 1959, this landmark album was known for its "modal" playing (improvisations based on scales or "modes," rather than chords), and it became one of the best-selling and most-acclaimed recordings in the history of jazz. In between the sessions for the album, Coltrane began recording what would be his Atlantic Records debut, Giant Steps, released in early 1960. The album, consisting entirely of Coltrane compositions, in a sense marked his real debut as a leading jazz performer, even though the 33-year-old musician had released three previous solo albums and made numerous other recordings. 
In April 1960, he finally left the Davis band and formally launched his solo career, beginning an engagement at the Jazz Gallery in New York. My Favorite Things (1961) was the first album recorded by this band. It was Coltrane's first album on soprano saxophone, which he began playing with Miles Davis. It was considered an unconventional move because the instrument was not as popular in jazz as other types of saxophone.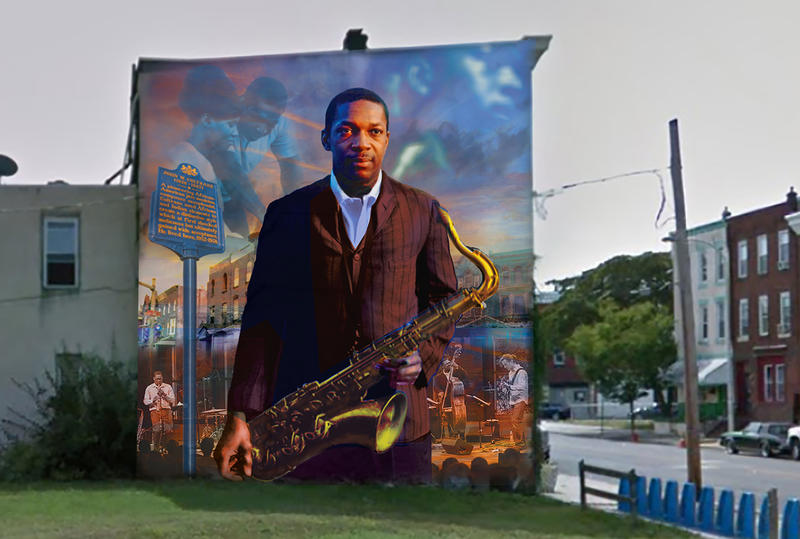 In the wake of the commercial success of My Favorite Things, Coltrane's star rose, and he was signed away from Atlantic as the flagship artist of the newly formed Impulse! Records label, an imprint of ABC-Paramount. 1965's A Love Supreme, one of Coltrane's best-loved albums, earned him two Grammy nominations and became his biggest-selling record.
In July 1967, he died suddenly of liver cancer, entering the hospital on a Sunday and expiring in the early morning hours of the next day. He had left behind a considerable body of unreleased work that came out in subsequent years.
Coltrane's relatives prevented his Philadelphia house from being made open to the public, and by 2003 the house was suffering from several structural and aesthetic problems. In 1984, Mary Alexander co-founded the "John W. Coltrane Cultural Society" (JWCCS) to promote jazz and the legacy of John Coltrane. The Society established a John W. Coltrane Center adjacent to the John Coltrane House circa 1998. The JWCCS offered children's workshops led by professional jazz artists throughout the Philadelphia School District, Philadelphia Housing Authority and other youth groups. An annual Summer Backyard Concert Series was held in the backyard of the Coltrane House and an annual Birthday Tribute/Celebration Concert at a large venue. A community garden on 33rd Street included a jazz mural created by neighborhood youth.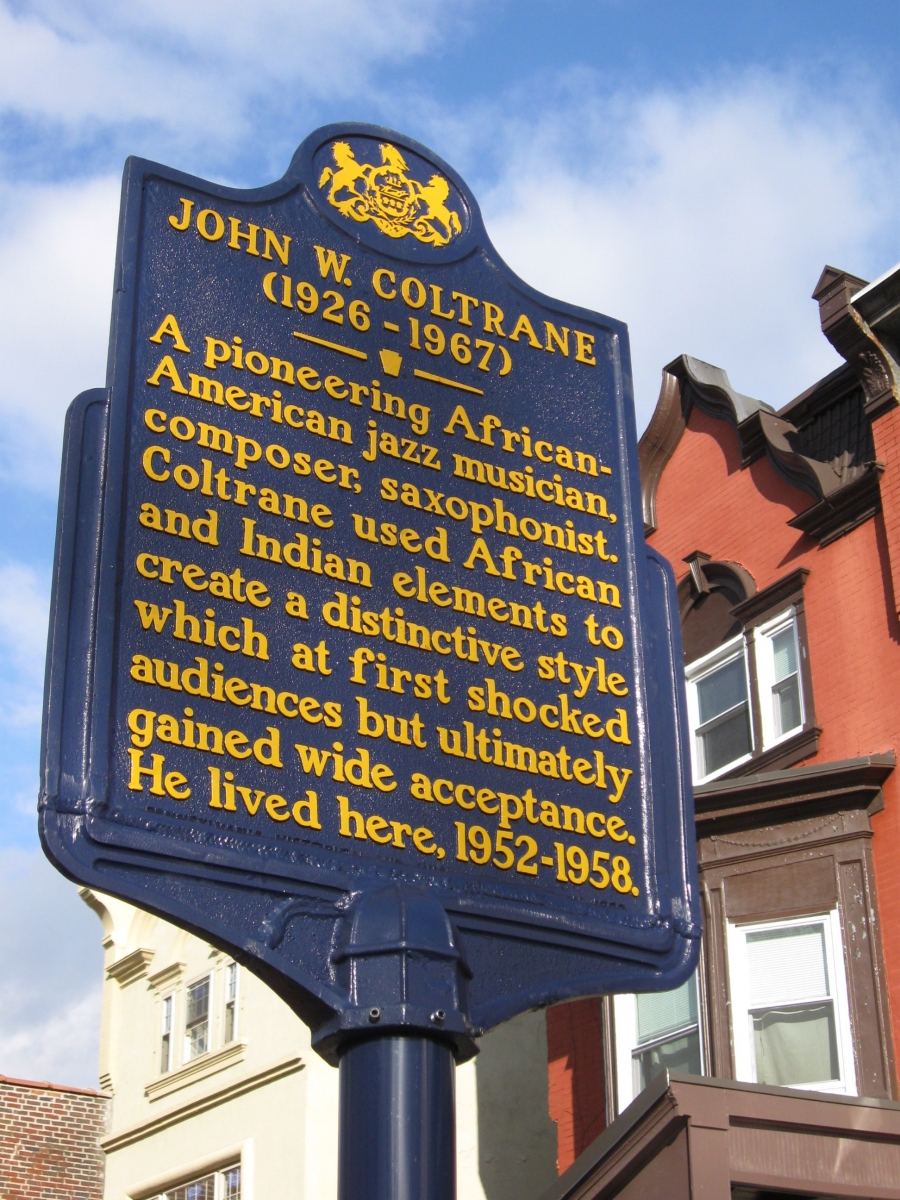 Philadelphia's rich musical legacy owes a debt of gratitude for John Coltrane. Inimitable but utterly inspiring, he enraptured the jazz spirit of unpredictability and experimentation. If it was impossible, he made it happen.
"My music is the spiritual expression of what I am – my faith, my knowledge, my being … When you begin to see the possibilities of music, you desire to do something really good for people, to help humanity free itself from its hangups … I want to speak to their souls."
-John Coltrane