Related Posts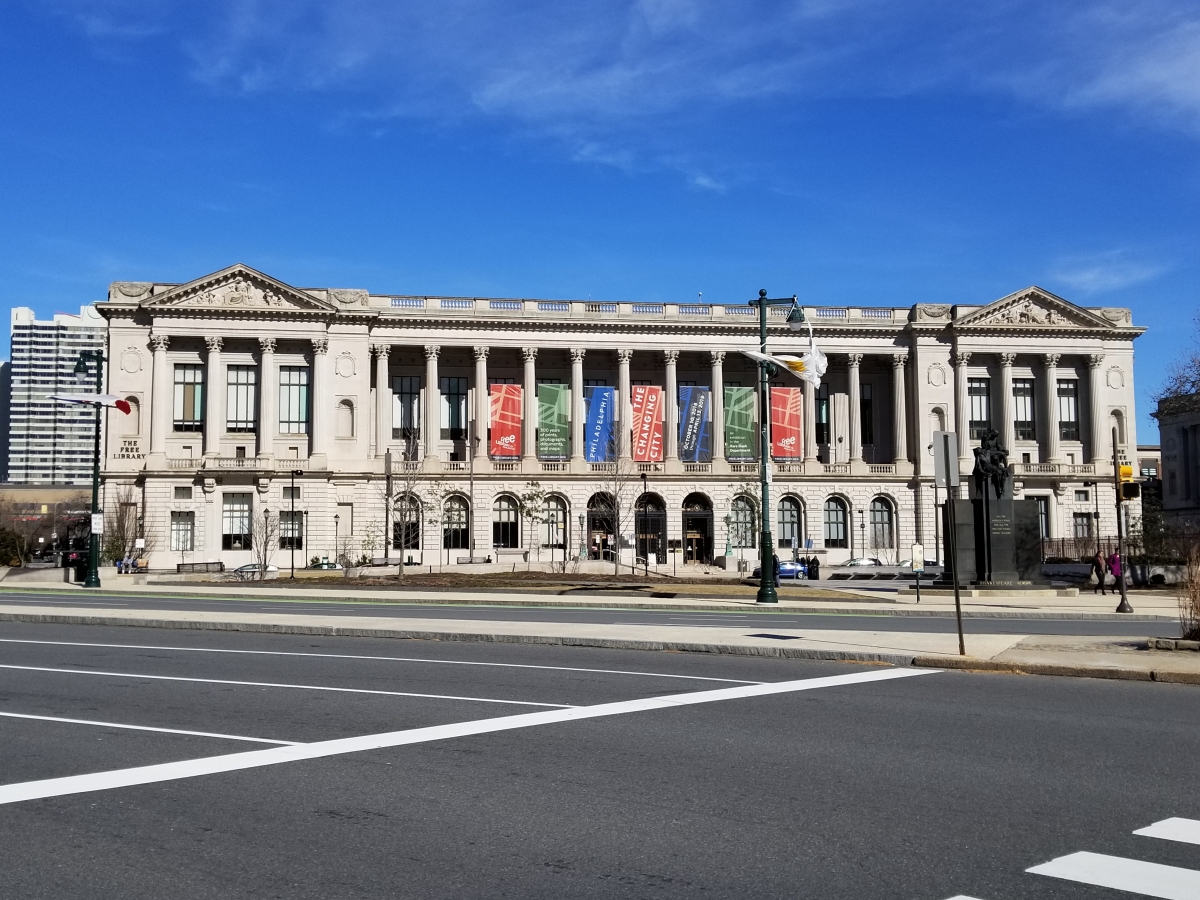 When you are touring Philadelphia and visiting the LOVE Statue, Rocky Steps, Rocky Statue or any museum along Museum Mile, aka the Benjamin Franklin Parkway, be sure to take in the Free Library of Philadelphia that impressively makes it mark on Philadelphia's version of the Champs-Élysées from Paris, France.
Free Library of Philadelphia's Mission
The mission of the Free Library of Philadelphia is to advance literacy, guide learning, and inspire curiosity. Its vision is to build an enlightened community devoted to lifelong learning.
In total, there are 54 branches of the Free Library of Philadelphia, including the Parkway Central Library which is also known as the Main Library.  The Free Library welcomes about 6 million people per year across its neighborhood network across Philly's many neighborhoods.  All branches are free and open to the public.
The History
In 1891, Dr. William Pepper chartered the Free Library as "a general library which shall be free to all." After making a request to his wealthy uncle, George S. Pepper, he received $225,000. However, litigation arose when several existing libraries claimed the bequest. The Free Library finally opened in March of 1894 after the courts decided the money was intended to found a new public library.  
The Free Library was originally housed in three cramped rooms in City Hall. On February 11, 1895, the Library was moved to the old Concert Hall at 1217-1221 Chestnut Street. Library officials, however, criticized their new home as "an entirely unsuitable building, where its work is done in unsafe, unsanitary and overcrowded quarters, temporary make-shifts." These unpopular quarters were occupied until December 1, 1910, when the Free Library moved again, to the northeast corner of 13th and Locust Streets.
On June 2, 1927, the massive Central Library opened for service at its present location on Logan Square. Even though the building had been plaanned since 1911, various obstacles, including World War I, halted progress on the building. 
Even if you don't have time to check out a book or video, or sit in on a talk, you should check out the beautiful Free Library of Philadelphia's Parkway Central Branch.  Most of the 54 branches of the Free Library offer free Wifi and computer access, as well as restrooms - all great services for travelers.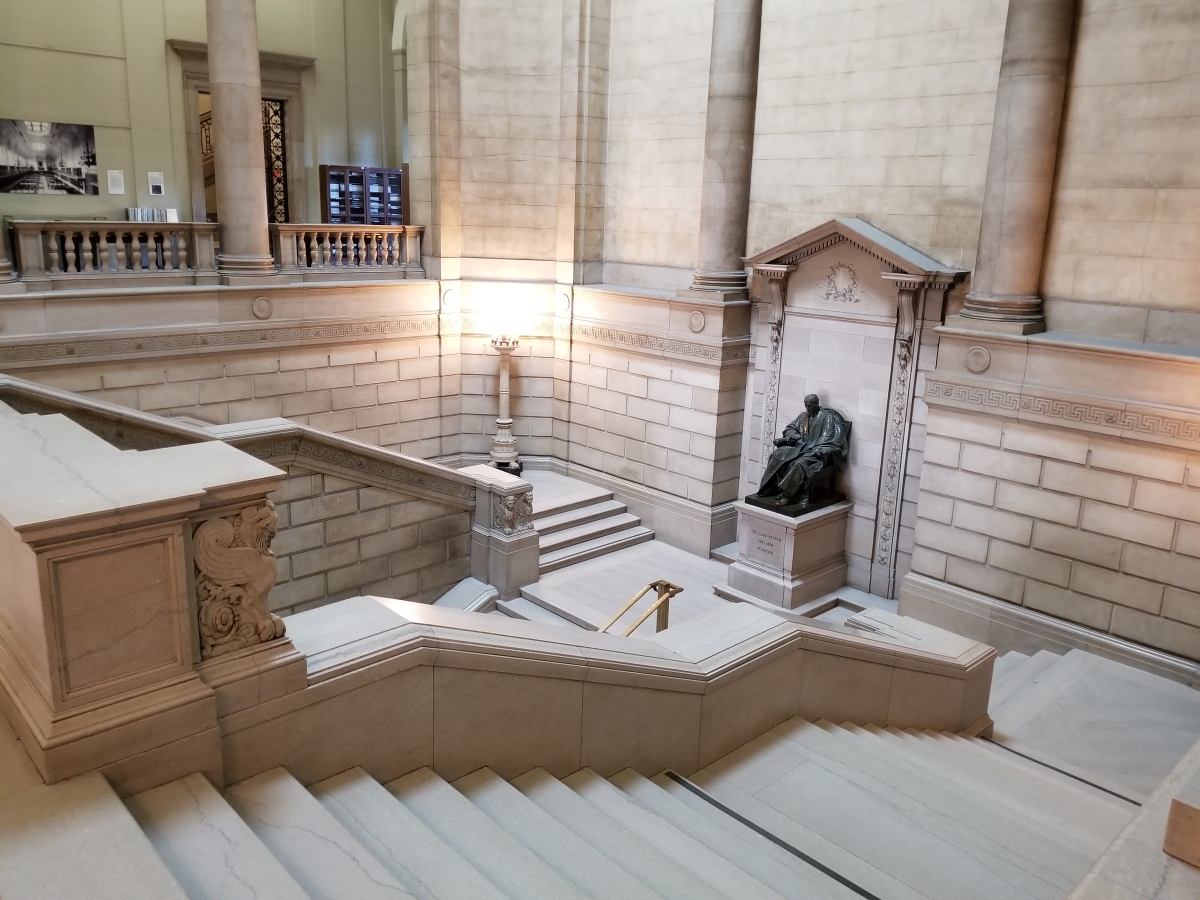 For those visitors taking The Constitutional Walking Tour through Historic Philadelphia, be sure to check out the Independence Library Branch at 18 S. 7th Street
Philadelphia, PA 19106.  The Constitutional passes by the Independence Branch when we travel from the Declaration House (where Thomas Jefferson wrote the Declaration of Independence) to Signers' Walk, the Founding Fathers' Walk of Fame.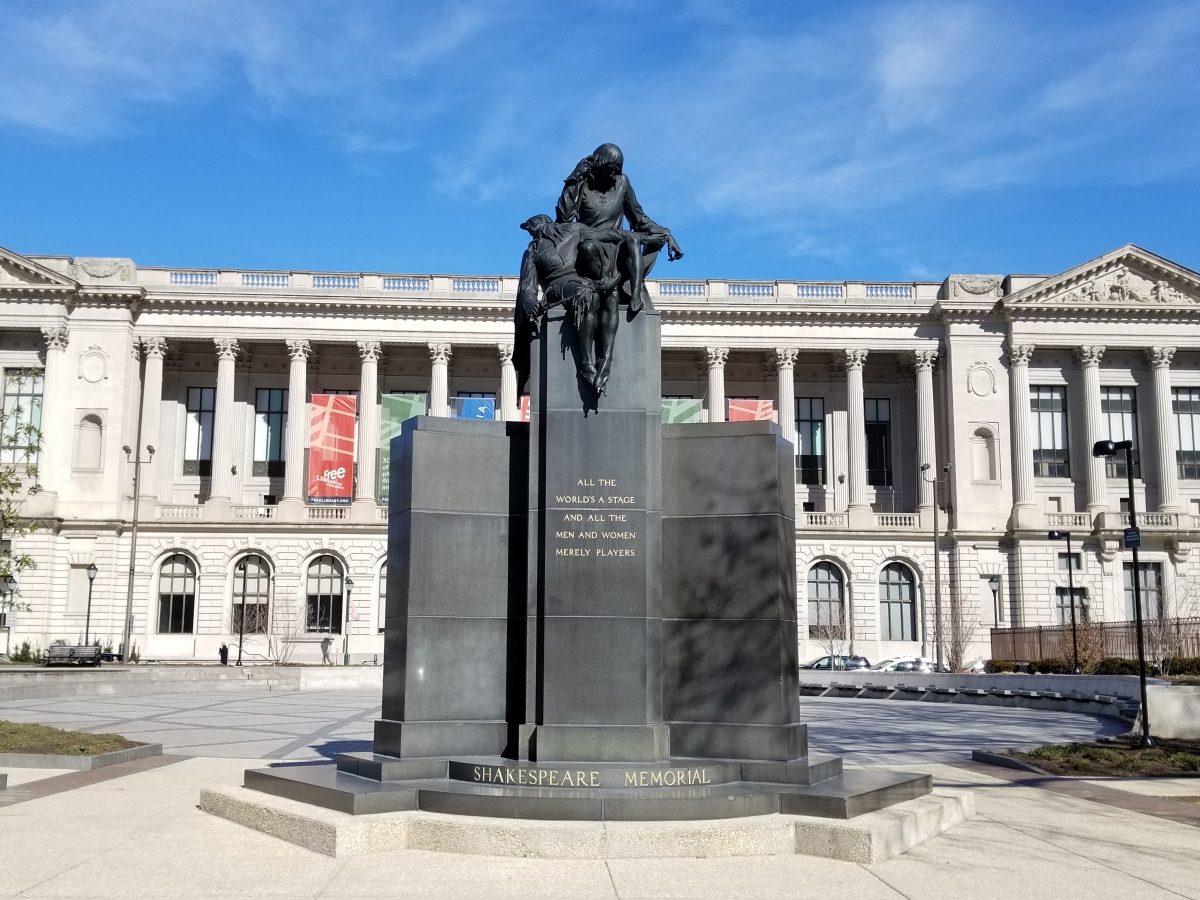 Additional Information
Free Library of Philadelphia - Parkway Central Library
1901 Vine Street (between 19th and 20th Streets on the Benjamin Franklin Parkway)
Philadelphia, PA 19103
215.686.5322